Joanathan sacks Ministers Loyal to Renegade Governors….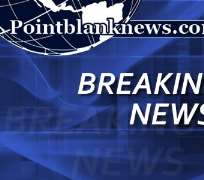 President  Goodluck Jonathan today sacked  9 ministers…
Sources hinted Pointblanknews.com  that this could be the first phase of the routing of rogue Governors.
There have been pressure on Jonathan to expel the renegade Governors,  sack their  loyalists, and seize their state executive committees.
They are Education Minister, Prof Ruqayyatu Rufai
Minister of Science and Technology, Ita Okon Ekwa
Minister of Foreign Affairs, Olugbenga Ashiru
Minister of Environment, Hadiza Mailafia
Minister of State Defence, Olushola Obada
Minister of National Planning, Shamsudeen Usman
Minister of State Agriculture, Alhaji Bukar Tijani
Minister of Housing and Urban Development, Amal Pepple
Minister of State Power, Zainab Kuchi
Kuchi is believed to be a mole of Governor Aliyu, while Pepple is a stooge of Governor Rotimi Amaechi.
Professor Ruquayattu is a loyalist of Governor Sule Lamido,  Ashiru  is a leg man for Ex President Olusegun Obasanjo, while Usman is believed to be Governor  Rabiu Kwankwaso's eye.