Plot To Dislodge Jonathan: You Are A Failure, PDP Tells Amaechi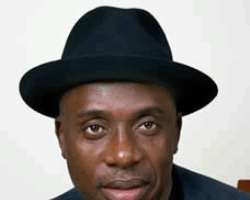 Rivers State Governor, Rt. Hon Chibuike Rotimi Amaechi
The Rivers State Leadership of the Peoples Democratic Party, PDP, says it's not surprised at Governor Chibuike Amaechi's declaration of his membership of a tiny over-ambitious clique under a purported factional PDP whose only interest is to scatter the party and stop President Jonathan's second term bid.
The party in a statement issued and signed by the Special Adviser on Media to the State Chairman, Jerry Needam said even though the reasons why Amaechi had scuttled all moves for peace in the state and stability in the PDP were not lost on it, his open declaration and support for those that never wish the PDP and President Goodluck Jonathan well has now left no one in doubt as to his real interest and purpose.
Regrettably, the party noted, Amaechi has already failed before he started because no one in political history had been used against his own and survived it.
It described Amaechi and his colleagues who are the foremost beneficiaries of the party's toil as devil incarnates for plotting to destroy the very platform through which they got to the pinnacle of their political career.
The party reasoned that at worst, what Amaechi and his drummers ought to do if they no more feel safe in the PDP is to decamp or form their own party. But rather than do that they have chosen to stay put, to make sure they destroy the party but reassured them that their aim will not come to pass.
'While we wish you well in your chosen path against your own people for a pot of porridge, don't say you were not told because you must fail in your bid and by the time you realize that, it would have been late,' the PDP replied Amaechi.
On the declaration of support of Magnus Abe, Wisdom Ake, Dakuku Peterside, Leyii Kwanee for the purported factional PDP, the party berated these lawmakers for blindly and sheepishly following their paymaster, Gov. Amaechi to destabilize the state and the nation.
The party regrets that these nondescript persons could be easily swayed like a pack of cards against the collective will of the state to satisfy the whims and caprices of their paymaster who is bent on wasting the tax payers' money on a lost battle.
'That these National Assembly members could descend so low to encourage illegality portrays them as lacking self-confidence and will forever remain political babies that can never be independent,' the PDP concluded.
Signed


Jerry Needam
SA, on Media to
State PDP Chairman
Tuesday September 3, 2013