Northern Elders and Boko Haram.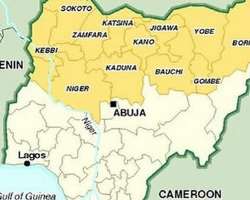 Listening to some persons in Northern Nigeria speaking, one cannot but be tempted to believe that Boko Haram was deliberately hatched by some northern elders to destabilise the government of President Goodluck Jonathan and make the country ungovernable for him.
Listen to Alhaji Shehu Sani 'comrade' for example, 'the death of Abubukar Shekau cannot end the insurgency by the Islamic terrorist.'
This Shehu Sani is actually more of an Islamic fundamentalist than a civil right activist he is claiming to be. It is like he knows who is who in the Boko Haram terrorists' organisation and their sponsors. I mean here is somebody who is in total support of the bloody pogrom unleashed by these blood thirsty terrorists on Northern Christians and Southerners. Yet Shehu Sani, a self styled and claimed human rights activist justifying these act.
Take the case of the Yoruba beans traders from Ibadan who were killed in Monguno, what will be the reaction in the far northern states for example if Hausa traders taking cows to Lagos or Port Harcourt are killed in cold blood?
It is still surprising that no known northern elder has ever come out to condemn Boko Haram yet. Not even the emirs. Rather persons like Professor Ango Abdulahi, Dr Junaid Mohammed, Governor Musa Kwankwanso and many others are busy making provocative and unguarded statements about the 2015 presidential election.
If the northern elders are sincere, let them tame Boko Haram and their sponsors first. They know them and they live amongst them. They know those who threatened brimstone and fire in 2010 that they will make Nigeria ungovernable if Goodluck Jonathan will win.
As it is now, we as Nigerians cannot entrust them with the leadership of
Nigeria.       North should organise themselves seek education first, and
then leadership will follow.
As it is now, there is no alternative to Goodluck Jonathan in 2015.
Ndiameeh Babangida Babreek.

Disclaimer:

"The views/contents expressed in this article are the sole responsibility of the author(s) and do not necessarily reflect those of The Nigerian Voice. The Nigerian Voice will not be responsible or liable for any inaccurate or incorrect statements contained in this article."