Unity Bank's managing director resigns MD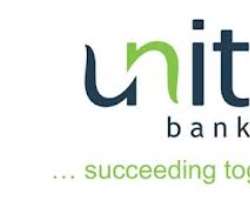 The Managing Director , Unity Bank Plc,   Alhaji Ado Yakubu Wank, has voluntarily retired from the bank.
The  Nigerian Stock Exchange was on Firday notified of the development which took effect from Wednesday, August 28, 2013.
The bank also announced the appointment of  Mr. Rislanudeen Muhammad as the Acting Managing Director with immediate effect.
Rislanudeen Muhammad was born in 1964 (49 years old). He holds B.Sc. in Economics from Bayero University Kano (1982 – 1985) and M.Sc. Economics from Ahmadu Bello University, Zaria (1988 – 1990).
He started his working career with the Ondo State Government as a Youth Corps Member (1985 – 1986) and joined Kano State Budget & Economic Planning Directorate as a Planning Officer II (1986 – 1988) and between1990 – 1993 he rose to Senior Planning Officer.
He joined Centre Point Merchant Bank Limited, Lagos as an Assistant Manager (1993 – 1995) and in 1995, he became a Deputy Manager. He then moved to Tropical Commercial Bank Plc, Kano as a Senior Manager, Corporate Banking (1995 – 1997) and between1997 – 1999 he became the Principal Manager, Corporate Banking; he rose to General Manager (Credit & Operations) (1999 – 2005).
He joined Unity Bank Plc in 2006 and has held several positions ranging from General Manager, Retail & Commercial Banking (North) (2006 – 2009), Executive Director, Retail & e-Banking (2009), Group Executive Director, North West (2009 – 2012). Until this appointment he was the Executive Director, Risk Management & Controls of the bank.
Muhammad has attended many programs and trainings both within and outside the Country. He has written many articles and publications and is a Life member, Nigerian Economic Society; Associate, Nigerian Institute of Management among others.