Gov. Obi pledges NIm to overall winner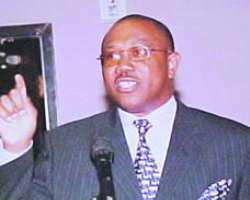 Governor Peter Obi of Anambra State has pledge to dole out NI million to any local government area in the state that emerges over all winner at the ongoing  2013 7th edition of the Anambra State Sports Festival.
In a media chat with sports journalists at the Government House, Awka, the state Commissioner for Youth and Sports, Dr. Edozie Okey Aroh, said the ministry of sports had put all machinery in place to ensure a hitch free sports festival, adding that Governor Peter Obi, had directed all senior staff of the sports ministry to supervise the project, by providing all the necessary apparatus for a successful sports festival.
'I am happy to inform you that the good people of Anambra State are in another season of sports, where new records set and old ones broken.
The 7th edition of Anambra State Sports Festival is here again and we expect nothing less than good results from all the participating athletes.
This is yet another opportunity for our athletes to prove their stuff and work their way into 'Team Anambra,' because you all know that very soon, the National Youth Sports Games will commence, and this festival will be used to select the state contingents for the zonal elimination in Enugu,' he said.
He maintained that a lot of prizes had been packaged for winners of various categories, noting that all facilities needed for the athletes to excel in their various games had been provided by the state government.