The Femi Fani-Kayode Debate By Ejike Anyaduba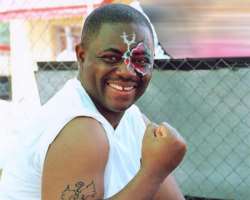 But for that unpopular decision to send out of Lagos "tramps" who failed to cope with the inhospitable environment, the likes of Femi Fani-Kayode would not have been exposed to public ridicule. He would have kept his deep-seated prejudices against Ndigbo to himself.
The crossfire of reactions that has since trailed his infantile effusion, especially from bloggers is, to say the least, unimaginable. As detestable as the idea to forcefully move a Nigerian from one State to another, it is the distortion of historical facts and the violation of the dignity of some Igbo ladies in a two separate articles by Fani-Kayode that has made a lot of Nigerians to shudder with dismay.
Though there are two separate statements on the social media suggestive of an apology - one by himself to the Igbo nation, and the other on his behalf to the defamed ladies – the damage is already done. In his words "the horse has left the stable".
It is difficult to understand what would have informed Fani-Kayode's choice of essay if not pure mischief. His hate-inspired piece was designed, among other things, to stoke a passion of hatred in the minds of Nigerians against Ndigbo. A pretender to historical scholarship, he prefaced the Nigeria - Biafra war with the 1966 putsch, detailing it as Igbo coup.
But he forgot to tell his readers that the coup was direct fallout of political crises in the West in which his father played no less a prominent role. Some have argued that his hatred for Ndigbo derived from the fact that his father Fani-power was humbled by the plotters before he was set free.
His open admission of serial adultery with some Igbo ladies may not be unconnected with intent on revenge. But it was his silence on the roles played by Yoruba army officers like Captain Adeleke, Lt. Fola Oyewole, and Lt. Fola Olafimiha in that coup he termed as Igbo that most shocking.
In his deliberate effort to demonize Ndigbo he almost glossed over the fact that Major Wale Ademoyega was as involved in the planning and execution of the coup as Majors Emmanuel Ifeajuna, Donatus Okafor and Chris Anuforo.
He became amnesiac about the death of the quarter master General of the Army, Colonel Arthur Unegbe just to intone the refrain of select killings. An attempt on the life of Dr. K.O Mbadiwe, who escaped across open garden to the empty State where the soldiers never thought of searching because its occupant, Zik, was away he also ignored. Fani-Kayode wrote with palpable glee the totaling of 300 Igbo officers and 50,000 civilians when the Northern army officers mutinied in July of the same year.
Streaming through the entire essay was the primordial sentiments of "Igbo domination", possibly to reopen the chasm between Ndigbo and their neighbours. He made conscious effort to covet for his Yoruba tribe some affinity with such other tribes like Isoko, Nupe, Hausa-Fulani, Tapas, Urhobo, Itsekiri, Ijaw, Bini, etc. He alleged he has written to condemn the senseless killing of Ndigbo in some parts of the north by the Boko Haram sect. But the question to ask Mr. Fani Kayode is: Are the bombs of the suicides discriminatory on targets?
Were they trained to kill only Ndigbo? This does not seem to be the case from evidence on ground. Just about June this year 25 or so beans sellers from Bodija market Ibadan were killed by the sect at Maiduguri when they went to replenish their stock. This is excluding scores of others who have died in countless blasts since the rabid violence.
His delusion of a rivalry between Ndigbo and Yoruba made him dismiss the former as mere traders, incapable of reasonable achievements. He gave the impression that Ndigbo were a century behind his people in education. For emphasis he mentioned Alexander Sapara Williams and Nathaniel King as graduating in law and medicine in 1879 and 1875 respectively. While the first Igbo lawyer Sir Louis Mbanefo and Dr. Akanu Ibiam whom he erroneously referred to as the first Igbo doctor graduated in the 1930s. The fact that the first Igbo doctor was not Akanu Ibiam but Dr. Simon Onwu called to question reasonable aspects of his claims. Not one to give credit to Ndigbo his imagined enemy, he dismissed their efforts at evening up with his Yoruba tribe as an attempt at domination.
Notwithstanding the obvious advantage gained by his people's early contact with the white man, the likes of Professor Kenneth Onwuka Dike and Professor Eni Njoku went ahead to become the first Nigerian Vice-Chancellors of the Universities of Ibadan and Lagos respectively. Dismissing the Igbo as selfish and incapable of sacrificing for the Yoruba he wrote that Col. Fajuyi offered to die with Aguiyi-Ironsi when the former Head of State was killed alongside his host governor at Ibadan.
He wrote: "Would Aguiyi-Ironsi or any other Igbo officer have stood for Fajuyi or any other Yoruba officer and sacrificed his life for him in the same way that Fajuyi did had the roles been reversed?" Maybe or maybe not. Fani-Kayode must realize that it is infantile, as is the case with his other effusions, to brag about that death. Truth is that no tribe is without its fair share of heroes capable of such sacrifices if, indeed, that was one.
It is questionable whether Fajuyi knew about the coup, had ample time to save his life but chose to die with Ironsi. It is not likely the context offered him a whit of a chance. We should try to get more facts on this from some of the surviving actors in that drama. His prodigious, no-brainer article failed to recognize the sacrifices made by some notable Nigerians of Igbo descent like Ndubisi Kanu, Ebitu Ukiwe, Ralph Obioha, Agbakoba, Polycarp Nwite, Ubani Chima in trying to actualize Moshood Abiola's mandate in 1993 presidential election. Or that Admiral Alison Madueke sacrificed his office as the Chief of Naval Staff on that score. The list is endless.
It is, however, his indiscretion in violating the dignity of three Igbo women that calls to question his sense of propriety and elicited vast swathes of attack on him from bloggers. He is said to have since apologized to the ladies while disclaiming any apology to Ndigbo. A case of an unstable character! Not until his family was made of no reputation by bloggers on the net that he was compelled to rethink his brazen manners.
No doubt Fani-Kayode has cut a swathe through the Nigerian public space for which he deserves some reprimand
42
IMAGE2-ASKIA FEMI 827300170
Disclaimer:

"The views/contents expressed in this article are the sole responsibility of the author(s) and do not necessarily reflect those of The Nigerian Voice. The Nigerian Voice will not be responsible or liable for any inaccurate or incorrect statements contained in this article."