Apple's bungee jumping June quarter: Who bought, who sold.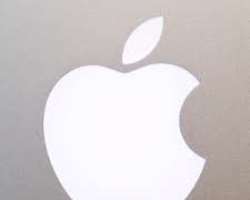 More funds got out of Apple than got into Apple in Q2. Any institution that manages more than $100 million in equities was required by Wednesday to file a form 13f telling the government what shares they bought and what they sold. Although Apple was the institutional investors' most popular holding, according to Whale Wisdom, which collects and packages 13fs, as a group these funds reduced their Apple holdings by 35 million shares, or 6.23%
Specifically:
148 funds created new Apple positions 906 funds added to their positions 196 closed out their positions 725 reduced their positions
Who was selling and who was buying?
We can show you some of the big players. The first pair of charts below, extracted from Whale Wisdom's data, list the dozen biggest bears and bulls, starting with  UBS , which sold nearly 7 million shares of Apple in the quarter, and Putnam, which bought more than 2.5 million.
So UBS, Fidelity and  JP Morgan  were bearish on Apple last quarter, and Putnam,  Goldman Sachs  and Vanguard were bullish, right?
Not so fast. Because when you factor in the derivatives market, things get a lot more complicated.
Here is Whale Wisdom's list of the dozen largest buyers and sellers of Apple puts and calls in Q2.
Take, for example, UBS, which seemed bearish when it sold those 7 million shares. But in the same quarter it also bought the right to buy 5.7 million shares, which could be considered a bullish play.