Akwa Ibom Algon Chairman Arrested In USA For Money Laundering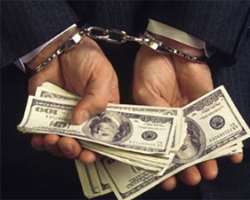 Mr Nse Ntuen the Executive Chairman of Essien Udim local government the home area council of the Akwa Ibom State Governor, has been arrested at the Baltimore Airport, Washington in USA.
Nse Ntuen is arrested for money laundering and is being held at the airport by security operatives for further interogation.
Ntuen declared $5000 on being arrested, but after being thoroughly searched by the airport security, he was discovered with a whooping undeclared $82,000.
It is not clear yet what will become of him, especially as he is the chairman of all local government chairmen in Akwa Ibom State(ALGON)
Nse was flying into USA from UK where he has been for some time, and until recently, has been at the vanguard for the election of Mr Umana Umana as Akpabio's successor.