PH City Pioneer Rapper, Squard "Shines"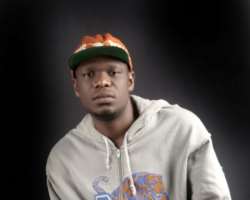 The oil rich city pioneer rapper, Squard, is already shining with his up coming musical video titled "shine". The video of the hit track "shine" which featured great music acts like X-strech and Rahim d' Dream will hit TV stations nationwide by March 2010. The Anambra born rapper dropped his debut album in September 2003 which is the first rap album to drop out of Port- Harcourt.
Chizita Obiora Kyrian, a.k.a Squard, a native of Achina in Aguata Local government area, released the highly anticipated 2nd album titled "rub minds" in November 2009, a twenty tracks classic rap album which videos are airborne and topping music charts. On what fans should expect, down to earth and cool headed rapper replied, "My fans out there should expect a video compilation CD of my album, "rub minds". The video will feature some Lagos finest rappers at the mainstream and also some finest Port-Harcourt artist like rapper Stage whom has been good friends with Squard for over a decade.
Story by Precious Werner Ahiakwo