Declaration by the High Representative Catherine Ashton on behalf of the EU on the elections in Zimbabwe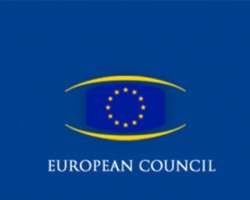 Declaration by the High Representative Catherine Ashton on behalf of the EU on the elections in Zimbabwe
BRUSSELS, Kingdom of Belgium, August 5, 2013/African Press Organization (APO)/ -- The European Union takes note of the announced results of elections in Zimbabwe and the assessments of the Southern African Development Community and the African Union. It would like to thank both organisations for the positive role they played in the run-up to the elections and throughout the electoral process. The EU congratulates the people of Zimbabwe for a peaceful vote and for turning out in high numbers. It welcomes the generally peaceful and orderly manner in which the elections were conducted.
The EU is concerned about alleged irregularities and reports of incomplete participation, as well as the identified weaknesses in the electoral process and a lack of transparency. The
EU will continue to follow developments and work closely with its international partners in the weeks to come. The EU encourages all parties to maintain calm and order.