South Sudan: Surgical services expanded in Jonglei state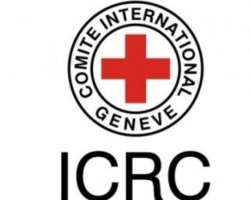 South Sudan: Surgical services expanded in Jonglei state
GENEVA, Switzerland, August 2, 2013/African Press Organization (APO)/ -- Following new outbreaks of intercommunal violence, the ICRC has deployed a third surgical team in Dorein, south of Pibor town, in addition to the teams stationed in Bor and Malakal hospitals. Since 14 July, ICRC surgeons have operated on 93 wounded.
"We are doing our utmost to reach the wounded on all sides of the armed violence devastating Jonglei, and to provide them with medical attention. Because of the increasing number of casualties, this is a priority," said Adrian Zimmermann, acting head of the ICRC's delegation in Juba. "We are also extremely concerned about what will happen to other vulnerable people, particularly children separated from their parents, in the chaos of fighting. We will work in close partnership with the local Red Cross to restore contact between separated family members."
Mr Zimmermann said reaching the wounded remains a major challenge in this extremely remote area of the country: "People fleeing violence are moving through the bush for their own safety, so their location changes frequently and at times we simply don't know where they are. We have to be as flexible as possible to ensure assistance reaches those in need wherever they are."
As the fighting escalates, it is essential that all those involved abide by basic humanitarian principles in order to save lives and alleviate suffering. "Health-care workers must be protected from attack, and respect must be shown for human life and for the dignity of all persons," said Mr Zimmermann. "The ICRC promotes respect for these principles through training programmes and through dialogue with the different groups involved in the fighting."
As part of its emergency response in Jonglei in recent weeks, the ICRC has:
● performed emergency surgery on 93 casualties, working closely with Médecins Sans Frontières to ensure post-operative care. The ICRC's surgical team based in Malakal Teaching Hospital has also treated wounded evacuated from Gumuruk (Jonglei state);
● offered tracing services or help exchanging family news, including across borders, to people separated from other members of their families by the fighting;
● provided support for the South Sudan Red Cross enabling it to administer first aid to over 240 wounded or sick people.