Lagos State PDP Not Perturbed Over APC Mergings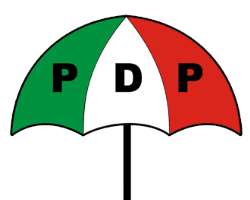 The Lagos State PDP has described the News of the registration of APC for the Merging Parties of ACN, CPC and ANPP as only a process met and wonders why such should be over celebrated when the Merging parties put together, have never posed any iota of threat to the PDP.
The Party however demands that the Process leading to the confirmation of the Name for the 'Tinubus' must be probed to ascertain the due process.
"This is imperative in view of the pending Suit on the original ownership of the Acronym, APC. The suit is still pending and one would expect that actions must be stayed. Why should INEC flout this judicial Rule. There is a skeleton in somebody's wardrobe! This Probe must thus start now and if the process of confirmation of the Name is found to be tainted, then Professor Attahiru Jega must be sacked and arrested "
The party notwithstanding reiterates that the Acronym APC gives no practical advantage to the party, stating that the frustration that led to the re- branding would still manifest as the People are no longer cajoled by Name of Party but would look out for the personalities in that Party. "Why have they rushed to merge and not adopt one of their original names? It's because none of those names can sell any candidate again. Their only option is to re-brand. Unfortunately a Bad product remains Bad, even if its name changes"
The lagos PDP boasts that as far as Lagos is concerned, re-branding to APC is the worst mistake of ACN because now the ACN has lost its South West identity because of over ambition to win the presidency"
Signed:
TAOFIK GANI
Lagos PDP