Foreign Ministry Clarifies Alleged Statement By Honourable Minister Of Foreign Affairs, Ambassador Olugbenga Ashiru, MFR, On Gay Envoys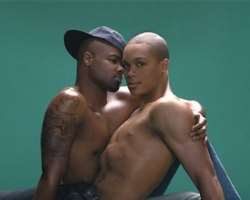 The attention of the Ministry of Foreign Affairs has been drawn to reports published in some national dailies of Saturday, 27th July, 2013.
In these publications, it is alleged that Amb. Ashiru has endorsed gay marriages, and by extension, gay rights in Nigeria by accepting to accredit foreign diplomats who are gay, posted on tour of duty to Nigeria.
2. For the avoidance of doubt, at no time did the Honourable Minister, either in his public engagements or private encounters, endorse or suggest the endorsement of gay marriages and/or rights in the country. The Nigerian position on this issue is very clear, and Amb. Ashiru has, at every opportunity or fora, reiterated that foreign countries should not impose their values on Nigeria.
3. At his recent engagement with the diplomatic community on 19th July, 2013, in the premises of Tafawa Balewa House, the Honourable Minister made the point that whilst Nigeria is not against any country legalizing gay marriages, no country should force that on Nigeria, for the reason that Nigeria and majority of Nigerians are against gay marriages and gay rights, as they are not part of our customs, religions, or laws. At no point during that engagement, or at any other point has Amb. Ashiru made reference to the accreditation of gay diplomats to Nigeria.
Ogbole Amedu Ode
Spokesperson
Ministry of Foreign Affairs
Abuja
29/07/2013