The Hypocrisy Of The Northern Elders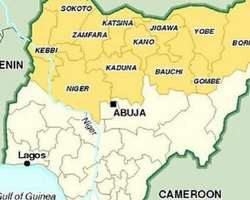 In the contemporary Nigeria, it seems we now live in the jungle.
The most unfortunate aspect of living in this jungle called Nigeria is that some spent drift politicians have ascribed to themselves the arrow head of continuing destruction of former Northern Nigeria.
They are ably assisted by moral bankrupt newspaper columnists and writers like one called Adamu Adamu, Mohammed Haruna and Kawu Modibo Ishaq amongst other writers.
Most of these northern elders are frustrated and bankrupt and seek relevance in scheme of things at all cost. Leading the pack of the frustrated politicians lately is Alhaji Ango Abdullahi, a supposed professor of Agriculture but thinks and talks and behaves like an almajiri.
His big brother Adamu Ciroma has mellowed down now.
There is nothing like Northern Nigeria anymore. For the records, we six geo-political zones.
As for the former Northern Nigeria, Boko Haram Islamic terrorists and their overt and covert sponsors like   Major General Mohammadu Buhari, Rabiu Musa Kwankwaso, Murtala Nyako, Mohammed Haruna, Aliyu Khalid of JNI, Adamu Adamu and many others have since destroyed it.
The supposed Northern elite and so called elders believe in blackmail as a tool to gain power as president of Nigeria or Military Head of State.
Listen to vintage Ango Abdullahi (Professor from ABU Zaria): 'We are saying that since there is no considerations of morality and so on, the North is going to insist that the presidency comes to the region, whether on the basis of rotation or on the basis of voting power; and have the voting power to make sure that power comes back to the North in 2015.'
You are dead wrong Ango Abdullahi (Professor). Democracy is about choice.
God willing, we shall re-enact the 2011 presidential election result in 2015.  Since the Northern elders have unleashed their attack dogs Boko Haram on Southern Nigeria and the Middle Belt, we assure you that we have learnt our lessons the hard way.
The killing spree of southerners and middlebeltters by Boko Haram is an eye opener to us all.
It is ironic that no northern elite or elders have ever come out openly to condemn Boko Haram
With all the atrocities it has committed against southerners and northern Christians, rather persons like Major General Muhammadu Buhari are bitter that the Federal Government has taken a firm stand against the terrorists.
Please read the Daily Trust of Tuesday May 22nd and Wednesday May 23rd 2013 to confirm that the persons like Major General Mohammadu Buhari are the overt and covert sponsors and supporters of Boko Haram.
Dear Ango Abdulahi, the Middle Belt Region is a separate entity from the far Northern Nigeria. The elders of the Middle Belt led by the indomitable Baba Lar, Professor Jerry Gana, Air Commodore Dan Suleiman and Dr Nasir Ibrahim Mantu have made our stand very clear.
In 2015, our choice is clear and that is Dr Goodluck Ebele Jonathan for another term of four years.
The time of blackmailing the Middlelbelt into submission have since past.
Northern elders, of the about 40 years out of 52 years you have been in power, what development have you taken to the North?
Enough of your archaic blackmail please.
Ndiameeh Babangida Babreek Jnr.
[email protected]

Disclaimer:

"The views/contents expressed in this article are the sole responsibility of the author(s) and do not necessarily reflect those of The Nigerian Voice. The Nigerian Voice will not be responsible or liable for any inaccurate or incorrect statements contained in this article."