Upclose And Personal: Oseloka Henry Obaze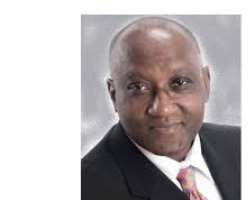 Mr. Oseloka Henry Obaze (born 9 April 1955 in Ogidi, Nigeria) is the Secretary to the State Government (Anambra State, Nigeria). He is a native of Ochuche Umuodu, in the Ogbaru LGA of Anambra. H. E. Governor Peter Obi appointed him to his present position in January 2012. He left his United Nations post to join the Anambra State Government in response to Gov. Peter Obi's appeal to the Anambra Diasporans to return home and assist in nation-building and specifically, in rebuilding the Anambra State. He assumed duties on 29 June 2012.
Obaze is a former United Nations official (1991-2012) and also a former member of the Nigerian Diplomatic Service (1982-1991). A seasoned international civil servant, diplomat, strategic policy advisor, administrator and literary critic, Mr. Obaze has a diverse and substantial background in political processes and a wealth of diplomatic, political and administrative experience, in national and international affairs, including direct experience working on countries facing complex challenges in Europe and Africa.
Early life
Obaze was born to Anthony Chukwunweike "A.C." Obaze, (1920-1969), a Senior Local Government Administrator in the former Eastern Region of Nigeria, and Rosemary Omuluzua Obaze (1928-2009), an educationist. He is the second of six children. His early childhood was spent in Onitsha, Ogidi, Aguata, Central Anang, Umuahia, and Uzuakoli, where his father served as the Chief Executive Officer of the various County Councils. For his high school education, he attended the prestigious, elite Catholic legacy school, Christ the King College Onitsha (1967-1973 )-his education was interrupted by the Nigerian civil war; 1967-70) and the equally prestigious and renowned Dennis Memorial Grammar School, Onitsha (1973-1974).
Higher Education
American trained, Obaze studied Political Science and International Relations and holds a Master of Arts in Political Science (M.A.) from the University of Nebraska, Lincoln, NE (1980); and a Bachelor of Science in Political Science (B.S.) from Nebraska Wesleyan University, Lincoln, NE (1979). He also holds a of Certificate in Diplomacy from the Nigerian Foreign Service Academy, Lagos, Nigeria (1983); Certificate in Peacekeeping and Preventive Diplomacy, from the UNITAR/International Peace Academy Course, Burg Schlaining, Austria (1996); Certificate in Early Warning and Preventive Measures, from the UN System Staff College, Turin, Italy (1999); and a Certificate in Facilitation of Dialogue Processes and Mediation Efforts, from the Folke Bennadotte Academy, Sandon, Sweden (2007).
Federal Government of Nigeria
During his tenure in the Nigerian Diplomatic Service (1982-1991), Obaze was a member of various Nigerian delegations to bilateral and multilateral conferences. He served as First Secretary, Bilateral Economic Cooperation, Ministry of Foreign Affairs, Abuja, 1991; Special Assistant and Policy Adviser to the Permanent Representative of Nigeria to the United Nations, Major-General Joseph N. Garba, and in his various capacities as Ambassador-at-Large of Nigeria, New York, Oct.-Dec.1990; President of the 44th United Nations General Assembly and Minister of State in the Nigerian Presidency; 1989 to1990; He was Second Secretary and Special Assistant to the Permanent
Representative and Nigerian Ambassador to the U.N., 1987 to 1989; Third Secretary (Political) Ministry of External Affairs, Lagos, Nigeria, 1983 to 1986; and External Affairs Officer, Grade VIII,Ministry of External Affairs, Lagos, Nigeria, 1982-83.
Obaze led the Nigerian team that worked closely with Thabo Mbeki, then Foreign Secretary of the African National Congress (ANC) and Gora Ebrahim, Pan Africanist Congress (PAC) Secretary for Foreign Affairs in negotiating the UN Declaration on Apartheid, and its Destructive Consequences in Southern Africa, during in the 16th Special Session of the United Nations General Assembly, in December1989. He was also a member of the Nigerian delegation that negotiated the outcome documents of the 17th and 18th UN Special Sessions in February 1990 and April 1990.
United Nations
Obaze was appointed to the United Nations Secretariat by Secretary-General Javier
Perez de Cuellar Javier on 1 March 1991, as a Political Affairs Officer in the Department of Political and Security Council Affairs (PSCA) at the United Nations Headquarters in New York. As an International Civil Servant, he served in the U.N. with distinction for twenty-one years, and under four different U.N. Secretaries-General, before separating from the Organization.
Prior to his present appointment, Obaze was a Senior Political Affairs Officer and Policy Advisor with the United Nations Headquarters in New York and a senior member of the managerial team in the Security Council Secretariat Branch, which services administers the U.N. Security Council. In that capacity, for five years, he served as the Secretary of the Security Council Ad Hoc Working Group on Conflict Prevention and Resolution in Africa and Trip Coordinator for Security Council Missions.
From September 2005 to February 2007, he served as policy adviser to Prof. Ibrahim Gambari, U.N.Under Secretary-General for Political Affairs, and deputized for the Special Assistant to Under
Secretary-General in providing strategic support on policy and management of political and
strategic risks and personnel. In that capacity he was also the focal point and adviser on policy
matters to pertaining to Africa, U.N.-Africa Union cooperation, Security Council (thematic and
sanctions panels); DPA Field Presences, Security, Documentation and Electoral Assistance matters
pertaining to Africa. Additionally, he represented the Under Secretary-General and DPA at inhouse,
inter-departmental and inter-agency meetings and consultations where formulation of policy
issues and options were discussed before being presented to the Secretary-General's Policy
Committee, the highest decision-making body within the U.N. Secretariat or the Senior Management
Group. He served as liaison for the Under Secretary-General with other departments, as well as the
Offices of the ASG's, Directors and Executive Office of DPA and provided the Under Secretary-
General policy options and guidance in support of the work of U.N. political offices, in Somalia,
Guinea Bissau, Central Africa Republic and West Africa (UNOWA) on Peacebuilding, democracy,
good governance and the rule of law.
Over the course of his distinguished diplomatic career spanning three decades, he was involved in various aspects of, preventive diplomacy and post-conflict peace building work, which required extensive assessment and writing of strategic policy, political, early warning and related papers.
He has also been involved in the conceptualization, drafting and finalizing various strategic policy papers and reports of the Secretary-General to the U.N. General Assembly and the U.N. Security Council. He has worked on the African and Europeans dossiers and most notably, on Angola, Zimbabwe, South Africa, Bosnia and Herzegovina, Croatia, Cyprus, the former Yugoslav Republic of Macedonia, Albania, Kosovo and Georgia.
Obaze was a member of the United Nations Interdepartmental and Inter-Agency Task Force that drafted and negotiated the UN-AU Declaration, which was signed in November 2006. He was a member of the U.N. mission that reviewed the streamlining of the mandate of UNOGBIS (Guinea Bissau) in May 2006 and the UN Technical Assessment Teams that reviewed the mandate of UNFICYP (Cyprus) in September 2004 and May 2005. He was a member of the multidisciplinary and first ever Joint UN/UNDP/Commonwealth Mission to South Africa, January 1994.
On the management side, Obaze served on the U.N. National Competitive Examination Political Board and the G to P Examination Board; the UN Joint Appeals Board (JAB) and the Central Review Committee (CRC), as a member appointed by the U.N. Secretary General. He participated in UN/DPA Management Retreats, Security Council Workshops and worked on with the UN Office of Internal Oversight (OIOS) in its evaluation of various U.N. Special Political Missions.
Obaze was a member of the United Nation's Secretary-General's delegation during his various official visits to Germany, Switzerland and the United Kingdom between 2001 and 2005. He has accompanied the U.N. Security Council on it missions to Kosovo and Belgrade (2001), and coordinated missions to Africa (2007, 2008, 2010 and 2012). He was one of the organizers and participants in the first Kofi Annan Legacy For Africa Conference co-hosted by the U.N. and Georgetown University in October 2006. At various times he served in a backstopping capacity for the U.N. Secretary-General's Special Envoys and good offices missions on Cyprus, Zimbabwe and Northern Uganda. He was the leader of a U.N. Electoral Observation Team in Angola (Namibe) in 1992 and in South Africa (Natal/Kwazulu Province) in 1994.
Publications and Writings
Obaze is writer, political commentator and literary critic. He is the co-author of Joe Garba's Legacy, (Xlibris, 2012) His collection of poems, "Regarscent Past: A Collection of Poems" (Ben Bosah Books), which was second among the top three finalists in the poetry category in the African Writers Endowment Publishing Grant Program for 2004,will be published in the fall of 2013. He is presently working on a novel titled "Happy Eulogy". He has published numerous articles on governance, political and social, and development issues, on journals, websites and newspapers, including "Ogbaru - The Development and Governance Challenge" (2006). He has collaborated or made acknowledged research contributions to several published works including The Honour to Serve (1993), Fractured History (1995) and contributed a chapter titled, "Rethinking Nigeria's Foreign Policy on The Eve of the 21st Century" in Nigeria: Visions of the Future, (Ed.) Ngozi A. Nwaneri, (1998). He is a co-founder of the Kwenu.com Book Review Forum, which is dedicated to the promotion of books with Igbo and Afrocentric themes. He has published Literary Book Reviews on Kwenu.com since 2002.
Speaking Engagements
A reputed gifted speaker, Obaze's varied and most recent good governance speeches include "Improving Governance in Government"; "Overcoming A-Do Nothing Politics"; "We Are Called to Serve So that Our Posterity May Be Enriched" ; "Ethics And Transparency In Governance -- Perception Trumps Reality", and "Enhancing The Bond of Performance Between The Three Arms of Government."
Extracurricular, Social and Community Activities
Obaze is also a supporting Member of the African Writers Endowment (AWE). From 1999 to 2005, he served on the editorial board of INYEAKA, the journal of Songhai Charities, Inc., a New Jersey community-based charity founded and run by Nigerians based in New York Tri-state area in the United States, first as its founding Publisher and later as the Editor-At-Large. He has been on the editorial board of The Amaka Gazette, the journal of the Christ the King College, Onitsha Alumni Association in America since 1998. He is the founder and pioneer editor of Amaka's Voice, the quarterly newsletter of the Christ the King College, Onitsha Alumni Association in America. Along with his fellow C.K.C. Onitsha alumni, he was instrumental to the long campaign for the return of C.K.C. Onitsha and other mission schools in Anambra State to their owners and raising over N25 million towards revitalization projects at C.K.C. Onitsha.
Obaze is member of the Nigerian Institute of International Affairs, Food Pantry Volunteer, St. James Catholic Church, Woodbridge, NJ (1995-date); Member and eventually, Chairman of the Board of Trustees, Songhai Charities, Inc. of New Jersey (1997-2005); and National Secretary, Christ the King College Onitsha, Alumni Association In America, Inc. (1998 to 2012). He is on the Board of Trustees of St. Mary's Catholic Church, Ochuche Umuodu.
National Service
Obaze did his National Youth Service (NYSC) in Lagos State from August 1981-August 1982, briefly at the Defence Headquarters, Lagos, before being re-deployed to the Nigerian Institute Army Education, Ilupeju, Lagos where he served as a Research and Publication Officer under the direct supervision of Col. Adedotun Gbadebo, (now, HRM Oba Adedotun Gbadebo, the Alake of Egbaland). Due to his superb NYSC performance, in he was recommended to the Military Secretary (Army) for a Direct Short Service Commission (DSSC) into the Nigerian Army. He was selected by the DSSC Board chaired by then Brigadier-General Solomon Omojokun, in Kaduna in February 1982, as one of the top candidates for DSSC Course 10, but opted to pursue diplomacy, his first career choice. He currently serves as the Chair of the Board of Trustees of the Anambra State Flood Disaster Emergency Fund, and Chair of the Anambra State Flood Disaster Relief Coordination Committee. He was a Delegate to the South East Zonal Review of the 1999 Constitution held in Enugu on 15-16 November 2012.
Honours
The Nigerian Institute of Public Relations (Anambra) Professional Excellence Award (2013); The maiden recipient of the "Rev. Fr. Nicholas C. Tagbo Achievement Award for a Lifetime of Service"(2012); The [email protected] Recognition Award (2011); Christ the King College Onitsha 75th Anniversary Meritorious Service Award (2008); and Christ the King College Onitsha Alumni Association in America (CKC-AAA) Exceptional Service Award (2001).
Personal life
Obaze is married to Dr. Ofunne Omo Obaze and they are blessed with children. A widely travelled man, he has visited sixty-three (63) countries. He is an avid sportsman and soccer enthusiast; he reviews books and arts as a hobby.
17
20130126 100556 RESIZED
20130126 102456
474956796 52579
GOVERNOR-PETER-OBI-OF-ANAMBRA-STATE
IMAGES (1)
L-R-EMEKA-NWANKWU-OSELOKA-OBAZE-COMMISSIONER-FOR-PUBLIC-UTILITIES-SSG-ANAMBRA-STATE-AND-OSITA-SZENWA
PHOTO-5
THUMB