Romania Gives Chevron Green Light To Explore Shale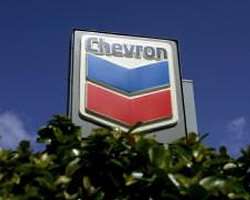 U.S. oil major Chevron (CVX.N) won approval to drill exploration wells for shale gas in three areas in eastern Romania, local news agency Mediafax reported on Thursday.
Romania's leftist government initially opposed shale gas when it took power in 2012 but has since became a supporter in view of potential economic benefits from any major discovery.
Mediafax said the decision was taken by the Technical Assessment Committee of the Environment protection agency of the town of Vaslui.
The U.S. Energy Information Administration estimates that Romania and its neighbors Bulgaria and Hungary could between them have 538 billion cubic meters of gas, which would be enough to cover Romania's consumption for almost 40 years.
REUTERS