Ethiopian Families Stranded in Puntland Safely Return Home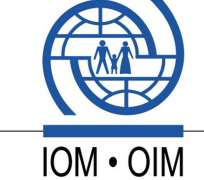 GENEVA, Switzerland, July 9, 2013/African Press Organization (APO)/ -- 64-year old Hawa Yusuf is among a group of six Ethiopian women who have endured months of hardship in Puntland after an unsuccessful attempt at crossing the Gulf of Aden.
Climbing over razor wire fences and taking to sea in leaking boats, the women intended to do whatever it would take to get to Europe through Yemen. Human smugglers took advantage of their situation and left them with no identification papers or money.
"I wanted to join my children. They left for Europe many years ago and I promised I would see them before I die," Hawa said, with tears trickling down her cheeks.
With no place to turn, the women and four of their children aged 2, 3, 7 and 10 unsuccessfully sought asylum in Puntland. The cases were identified through a collaborative effort between IOM and UNHCR Bossaso.
"They trekked for many weeks in terrible heat to get here with barely any food or water or access to basic healthcare," said Isaac Munyae, head of IOM's sub-office in Bossaso.
The stranded Ethiopians were returned home to Jijiga, Ethiopia at the weekend by IOM, working closely with humanitarian partners and the governments of Ethiopia, Puntland and Somaliland.
This year alone, IOM has supported the voluntary return of 52 stranded Ethiopian migrants from Somaliland and Puntland.
Craig Murphy, IOM's Regional Mixed Migration Coordinator said: "IOM is doing all it can to reach out to stranded migrants in the Horn of Africa. A lot more can be done - resources are our only limitation."
Every year thousands of Ethiopian migrants try to cross the Gulf of Aden to reach Yemen, Saudi Arabia, and the Gulf states, mostly in search of work. According to the multi-agency regional Mixed Migration Task Force, in 2012 over 107,000 irregular migrants made the journey. Over 80 per cent came from Ethiopia.
This voluntary return operation, part of IOM's Regional Mixed Migration Programme, was funded by the U.S. State Department's Bureau for Population, Migration and Refugees (PRM).