Bayelsa Govt Commends Security Operatives Over Arrest Of Cult Kingpin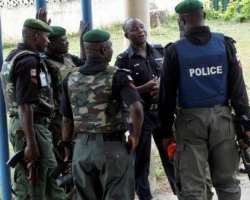 Bayelsa State Government says the arrest and detention of an alleged leader of a notorious cult group; Mr. Nengi Ikiba would serve as a deterrent to his likes, stating that its declaration of war against cultism and other related vices has begun to yield dividend.
Describing the arrest of Ikiba as a welcome development, the State Governor, Hon. Seriake Dickson said his administration would not condone any act of criminality.
Commending the efforts of the Police and other security operatives in the state, the Governor disclosed that the government is investing heavily on the security, adding this is the only way to attract both local and foreign investors to the state.
The arrest of Ikiba, according to the Governor has nothing to do with his political aspiration of becoming the President of the Ijaw Youth Council as it is being insinuated in some quarters.
According to him, people should stop playing politics with the lives of the people. This is the man that has made a confessional statement to the Police on his alleged role in the killing of innocent people in the state.
This administration will not abhor criminals no matter highly placed such persons may be. Our dragnet is everywhere. You can no longer commit crime and go scot free again in Bayelsa.
Ikiba has admitted to be the founder of the ICELANDERS Cult group in Rivers State and later the GREENLANDERS in Bayelsa and after he fell apart with some members of the ICELANDERS group he had recruited due to some irreconcilable differences.
You don't empower people with guns but with sustainable means of income.
Earlier this month, (June), over 11,000 youths from all the eight local government areas of the state renounced cultism. This is a welcome development. We are ready to collaborate with the youths and liberate them from a life of dependency.
If we do not help to build you all, then our future will not be assured.
You are all aware of what our Restoration Government is doing; building schools, roads, hospitals, investing in security and making our state safe, talking to people to come here to invest so that we can create jobs for you.
'All of these will come to nothing, if we don't help to equip you with the skills that you need to partake in the economy to protect our future.
'This exercise is not the end but just the beginning, by the time my team concludes the verification exercise and they will do it in a detailed way, local government by local government.
'When we are through with all of these, we are going to engage you in a special youth empowerment programme. A total of 10,000 youths will be engaged'