IMF Executive Board Completes Fifth PSI Review for Senegal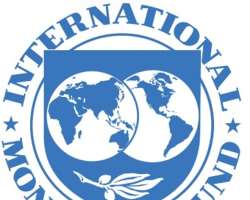 IMF Executive Board Completes Fifth PSI Review for Senegal
DAKAR, Senegal, June 21, 2013/African Press Organization (APO)/ -- The Executive Board of the International Monetary Fund (IMF) completed today the fifth review of Senegal's economic performance under the program supported by the Policy Support Instrument (PSI). The Board's decision was taken on a lapse of time basis.1
The PSI was approved by the Executive Board on December 3, 2010 (see Press Release No. 10/469). The IMF's framework for PSIs is designed for low-income countries that may not need, or want, IMF financial assistance, but still seek IMF advice, monitoring and endorsement of their policies. PSIs are voluntary and demand driven (see Public Information Notice No. 05/145).
Senegal's economic activity picked up in 2012 and the outlook is positive. Growth is estimated to have reached 3.5 percent, driven by a strong post-drought rebound in agriculture, and is projected to increase to 4 percent in 2013. Inflation declined to 1.4 percent and is expected to remain subdued.
Program implementation has been satisfactory. All assessment criteria for end-2012 were met. Despite a significant revenue shortfall, the fiscal deficit target of 5.9 percent of GDP was met, owing to tight expenditure control. The indicative ceiling on the share of the value of public sector contracts signed by single tender was missed by a relatively small margin in September and December 2012. Structural reforms implementation has recorded mixed progress. The evaluation guide for public investments was finalized and the new tax code was implemented in January 2013 as expected. Information on government land transactions in 2012 was published with a small delay. The survey of bank accounts‒a critical step to establishing a single treasury account‒was eventually completed but took longer than expected.
The fiscal position is under strain because of exogenous factors (in particular the situation in Mali) and the high cost of energy subsidies. A slightly slower pace of fiscal consolidation is therefore envisaged for 2013 (a deficit of 5.3 percent of GDP rather than 4.9) to accommodate the impact of exogenous shocks. A new Eurobond is expected to be issued to close the financing gap and reduce recourse to short-term financing from the regional market. Looking further ahead, it is important to maintain the objective of reducing the fiscal deficit below 4 percent of GDP by 2015 to preserve long-term debt sustainability and restore margins for fiscal maneuver.
Raising potential growth and boosting job creation depend critically on the accelerated implementation of the government's reform agenda. Reforming the state is critical to ensuring fiscal sustainability. Energy sector reform is a key component of fostering private sector development and improving the business environment. Direct and indirect support to SENELEC exceeded 2.5 percent of GDP in 2012. These poorly targeted subsidies are a very heavy burden on the budget, crowd out priority expenditures, and have been ineffective in putting the electricity sector on a sound financial footing. The situation is expected to improve in 2013 thanks to a better energy production mix, but the burden on the budget will remain heavy. Accelerating implementation of electricity sector reforms, including the reform of SENELEC, and the implementation of investment projects that are key to durably reducing production costs, electricity subsidies, and the fiscal deficit, is therefore critical.
1 The Executive Board takes decisions under its lapse of time procedure when it is agreed by the Board that a proposal can be considered without convening formal discussions.