Boko Haram: Satellite Phones Banned In Borno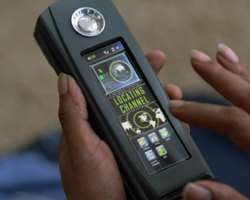 SAN FRANCISCO, June 19, (THEWILL) – At a time residents of Borno State are clamouring for the lifting on the suspension of telecommunication services by the various networks since the emergency rule regime started, the military on Wednesday moved a bit further as they placed a total ban on the use of satellite phones in the state.
Spokesman of the military Joint Task Force (JTF) in Borno State, Operation Restore Order, Lt. Col. Sagir Musa, announced the outright ban on the sale and use of all satellite phones such as Thuraya and its accessories throughout the state.
Musa said in a statement that the measure was informed because of the findings that Boko Haram members have resorted to the use of the satellite phones for their communication which enabled them to launch successful attacks in some parts of the state recently.
"The attention of the JTF has been drawn to the use of Thuraya phone by Boko Haram terrorists to coordinate the recent assassination of civilians, especially school children and Imams .
"Therefore, effective from June 19, 2013, the JTF has imposed a ban on the use and sale of Thuraya phone, its accessories and recharge cards in Borno State. Any one found violating the ban will be arrested,"the statement said.
JTF however urged residents of the state to continue with the assistance being rendered to the security operatives, saying it was necessary in order to protect their lives and properties.
It was reliably gathered that following the shut-down of the operations of the telecommunication networks in the state, prominent residents have resorted to the use of satellite phones, a development the Boko Haram terrorists were said to have also explored for renewed communication and execution of their latest attacks.