Boko Haram Targets 'Civilian JTF' For Elimination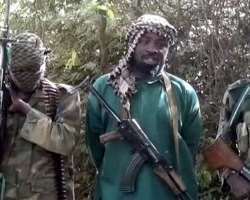 SAN FRANCISCO, June 18, (THEWILL) – The leadership of the Boko Haram sect on Tuesday said it had added to its assassination list members of the local vigilantes assisting the security operatives with information on the activities of the sect in Borno and Yobe States.
Spokesman for Boko Haram, Abu Zinnira, said the group would henceforth launch a manhunt of their hunters, the (youths, now known as the 'Civilian JTF)'.
"We have established that youth in Borno and Yobe States are now against our cause. They have connived with security operatives and are actively supporting the government of Nigeria in its war against us.
"We have also resolved to fight back, "Abu Zinnira, said in a statement e-mailed to some journalists in Maidugri, the Borno State capital.
But some of the youths have vowed to continue with their assistance to the security operatives, saying they won't be deterred by the threat.
"What the Boko Haram said is an empty threat because the time of war of terror, war of attrition and killing of innocent people with impunity is over. We, the youth have resolved to take our destiny in our hands and will continue hunting the insurgents down," a leader of one of the youth groups, said.
It would be recalled that for some time now, local youths in Borno and Yobe States, angered by the lingering crises that had crippled social and economic activities in their states, have been organising themselves into vigilante groups and going after the remnants of the Boko Haram members, smoking them out of their hiding places and handing them over to security operatives.