Desert Locust situation update: 17 June 2013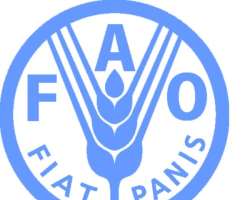 Desert Locust situation update: 17 June 2013
ROME, Italy, June 17, 2013/African Press Organization (APO)/ -- FAO's Desert Locust Information Service in Rome has just issued the below update. It includes a warning that groups of adult locusts are migrating from the Sinai, Israel and Saudi Arabia towards Yemen and Sudan.

Desert Locust swarms invade northern Yemen
Groups of Desert Locust adults are leaving spring breeding areas in the Sinai, Israel and northwest Saudi Arabia and migrating south towards summer breeding areas in Yemen and Sudan. In the past few days, an increasing number of immature adult groups were seen moving south in the Asir Mountains in western Saudi Arabia from Tabuk to Mecca and Bisha. Some of the groups moved onto the central Red Sea coastal plains near Lith and flew out to sea towards Sudan. Other groups continued south towards Wadi Najran and crossed the border into northern Yemen on 13 June to the edge of the empty Quarter east of Sadaa. During the following days, there were additional reports of swarms arriving in Yemen from the north and moving into the summer breeding areas of the interior, nearly reaching Bayhan on the 16th. More groups and small swarms can be expected to move into the interior of Yemen between Marib, Ataq and Hadhramaut during the remainder of June.

In Egypt, no further hopper infestations have been reported in the Sinai and near Lake Nasser but there has been an increasing number of immature adult groups seen in both areas. Groups of immature adults have also been seen in the Western Desert, suggesting that adults are moving south towards the summer breeding areas in the interior of Sudan.

There is a high probability that adult groups and a few small swarms will reach the vast summer breeding areas in the interior of Sudan where they will disperse between Darfur and western Eritrea, mature and lay eggs with the onset of the seasonal rains. So far, rains remain south of 14N in Sudan.

All efforts are required to monitor the situation closely and undertake the necessary control operations, especially in Sudan and Yemen.

This update is available online here: http://www.fao.org/ag/locusts/en/info/info/index.html