Telkom Kenya signs tower management partnership with Eaton Towers
The fifteen-year tower management and leasing deal is focused on both the maintenance of existing sites by Eaton Towers and the building of new sites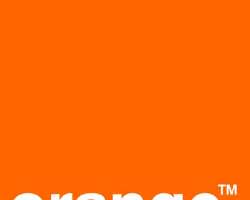 Telkom Kenya signs tower management partnership with Eaton Towers
NAIROBI, Kenya, June 14, 2013/African Press Organization (APO)/ -- Integrated telecommunications services provider, Telkom Kenya, which operates Orange's mobile and fixed-line telecommunications services (http://www.orange.com) in Kenya, announced today that it has signed an agreement with Eaton Towers for the management of its passive network infrastructure. The fifteen-year tower management and leasing deal is focused on both the maintenance of existing sites by Eaton Towers and the building of new sites. This will help reduce operating costs and capital expenditure, while improving network coverage and quality, as well as reducing Orange's overall carbon footprint.

Logo Orange: http://www.photos.apo-opa.com/plog-content/images/apo/logos/orange-logo.jpg

Telkom Kenya will retain ownership of its existing portfolio of over 1,000 towers while Eaton Towers will invest in passive infrastructure upgrades and build new towers to provide Telkom Kenya with improved coverage and network quality. In parallel, the partnership will create a solid platform that will allow Telkom Kenya to focus on developing value-added services such as innovative data offers as well as an enhanced customer care experience.

"We are confident that our agreement with Eaton Towers is a step in the right direction," said Mickael Ghossein, CEO of Telkom Kenya. "The partnership will place us in a strong position to expand our network and develop innovative new services, in particular in rural areas, helping us achieve our ambition to provide the Kenyan population with excellent nation-wide coverage and relevant offers. Through this partnership, we will be able to reduce our operational costs and, at the same time, minimise the environmental impact of our network by reducing the use of diesel fuel."

Alan Harper, Chief Executive of Eaton Towers, said: "We are delighted to be working in partnership with Telkom Kenya as the first infrastructure tower company to operate in Kenya. This agreement extends our successful relationship with the Orange Group in Africa and brings significant benefits to all parties. Eaton Towers' expertise in tower management and its commitment to top-quality service will allow Telkom Kenya to expand and improve its network while optimizing costs."

The agreement represents an important step forward in Orange's efforts to improve efficiency and control operating costs across its footprint in Africa. Sharing passive infrastructure is a key part of this strategy and similar deals have already been struck in Uganda, Cameroon and Côte d'Ivoire.

Distributed by the African Press Organization on behalf of France Télécom-Orange.
About Telkom Kenya
Established in 1999, as Kenya's national telecommunications provider, Telkom Kenya provides integrated telecommunications solutions with a wide and growing range of voice and data services as well as network facilities.
Telkom Kenya has shareholding in both the East African Marine System (TEAMs) and the Eastern Africa Submarine System (EaSSy) and has over 4,000 terrestrial fibre infrastructure that run across the country. The company, therefore, has the largest footprint within Kenya and has further interconnected to the wider Eastern Africa region. Moreover, the commissioning of France Telecom's Lower Indian Ocean Network II (LION II) has bolstered the company's infrastructure capacity.
With fixed network, wireless, mobile and internet services, Telkom Kenya is the only truly integrated telecommunication solutions provider in the country. Orange Mobile, Orange Fixed Plus and Orange Broadband are Telkom Kenya's GSM, wireless and internet services provided under its commercial brand, Orange. The national and only fixed line service, Telkom Fixed, is provided under the Telkom Kenya brand.

Telkom Kenya also has a broad business portfolio offered under the brand name Orange Business Services and continues to be a major provider within the country and region for wholesale traffic (carrier to carrier), enabled by its vast fibre optic infrastructure.

Telkom Kenya became a part of one of the world's leading telecommunications operators, the France Telecom Group, in 2008, following the Group's purchase of a majority share capacity from the Government of Kenya. This partnership saw the launch of the Orange brand in Kenya, complete with a new approach to serving customers; placing people at the centre by making our services straightforward, simple and more enriching, while maintaining a sustainable and responsible business model that could be adapted to the requirements of a fast-paced and changing eco-system.
About Orange
France Telecom-Orange (http://www.orange.com) is one of the world's leading telecommunications operators with sales of 43.5 billion euros in 2012 and has 170,000 employees worldwide at 31 March 2013, including 104 000 employees in France. Present in 32 countries, the Group has a total customer base close to 230 million customers at 31 March 2013, including 172 million mobile customers and 15 million broadband internet (ADSL, fibre) customers worldwide. Orange is one of the main European operators for mobile and broadband internet services and, under the brand Orange Business Services, is one of the world leaders in providing telecommunication services to multinational companies.

With its industrial project, "conquests 2015", Orange is simultaneously addressing its employees, customers and shareholders, as well as the society in which the company operates, through a concrete set of action plans. These commitments are expressed through a new vision of human resources for employees; through the deployment of a network infrastructure upon which the Group will build its future growth; through the Group's ambition to offer a superior customer experience thanks in particular to improved quality of service; and through the acceleration of international development.

France Telecom (NYSE:FTE) is listed on NYSE Euronext Paris (compartment A) and on the New York Stock Exchange.
For more information (on the internet and on your mobile): http://www.orange.com, http://www.orange-business.com, http://www.orange-innovation.tv or to follow us on Twitter: @presseorange (http://twitter.com/presseorange).
Orange and any other Orange product or service names included in this material are trade marks of Orange Brand Services Limited, Orange France or France Telecom.
About Eaton Towers
Eaton Towers is a leading African tower company. Based in London, Eaton is a truly independent pan-African infrastructure–sharing company owning and managing towers across Africa.
Eaton Towers is the first independent tower company in Kenya, adding more than 1,000 towers to a total of more than 2,500 towers in Ghana, Uganda and South Africa and now also Kenya.
Eaton is backed by Capital International, one of the largest and most successful investors in emerging markets and by DPI, the specialist African-focused fund.
Further information is available from http://www.eatontowers.com
Press contacts:
Telkom Kenya: Maureen Sande, +254 20 495 2502, [email protected]
Orange: Tom Wright, +33 1 44 44 93 93, [email protected]

Eaton Towers: Alan Harper, Chief Executive Officer, +44 20 7467 3945
Eaton, College Hill: Kay Larsen / Adrian Duffield – London, +44 20 7457 2020
Fred Cornet / Lexi Ball – Johannesburg, +27 11 447 3030