GENEVIEVE,OMOTOLA SETTLES MISUNDERSTANDING+GENEVIEVE AND RITA DOMINIC SETTLES QUERREL TOO.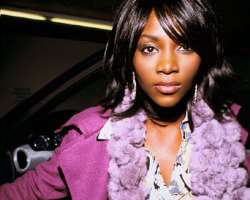 Years after two nollywood star actresses,Omotola Jalade-Ekehinde and Genevieve Nnaji drifted apart because of what many tagged 'supremacy war', the two seems to have settled their differences.
According to a story written by Bola Akinboade,Genevieve and Omotola have settled their querrel and they now appear cool with each other. At the recent event hosted by style Icon,Nike Oshinowo Soleye, the shared a lt of them together as they moved around like siamese twins. It would be recalled that Genevieve and Omotola have not been on good terms for years. It was an open thing in Nollywood that the two fell apart based on the battle for 'who should respect who in Nollywood?' or 'who is the hottest in nollywood?'
There was a time over who should be the highest paid and endorsement portfolios.Many people believe that the two actresses are both valuable in their rights. "Yes, Genevieve got mega deal with Lux some years (which was not reviewed) but Omotola too done several modelling jobs and product endorsements (far more than what Genevieve has done).
Today, Genevieve and Omotola re no more as visible as before in movies.
Another Good news reported in this week's City People Magazine is that Genevieve and Rita Dominic have also settled their differences. This is indeed the harvest of re-conciliation in Nigeria movie industry.We gathered that Rita Dominic and Genevieve Nnaji are now cool together after what many regarded as 3 years of misunderstanding.The two were sighted by journalists at an event in Lagos. Unlike before when they both don't get along, they were in each others company and even took photographs together.
Taiwo Obatunsin loaded entertainment community with the gist of Mercy Aigbe, a leading Yoruba movie practitioner is pregnant for her hotelier husband. The actress confirmed the story when Taiwo called her.So, if you don't see much of her in town or in movies, just know that she is undergoing the compulsory 9 month course.
Story by Niyi Tabi - http://niyitabiti.blogspot.com