BETWEEN THE RHETORIC OF BUHARI AND THE DESOMALIZATION OF THE NORTH EAST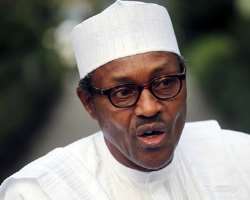 I would have ignored a recent media statement with the caption, "The Orchestrated Distortion of Recent Commentaries of General Muhammadu Buhari – CPC" as another piece of mendacious writing by Rotimi Fashakin on behalf of the Congress for Progressive Change (CPC) if not that it is in itself: a perfection of the art of blackmail; revision of history; misrepresentation of facts; and a cocktail of lies. This is definitely an example of how not to defend an unpatriotic perpetual presidential aspirant who has become obsessed with power since his comrade and soul mate, General Sanni Abacha passed on 15 years ago.
I shall attempt with this piece of mine to put the records straight for as the saying goes, "to leave an error uncorrected is to encourage intellectual immorality".
Unarguably, Dr Reuben Abati's allusion that General Muhammadu Buhari (GMB) was responsible for the post-election violence in some parts of the North of Nigeria in April, 2011 is nothing but logical. This can be located in the several public declarations in which GMB on some occasions said he was not going to challenge the outcome of the 2011 Presidential Elections in Court and at other times impetuously threatened violence to a scale that he described as "the Somalization of Nigeria" if the 2011 Presidential Elections were not free and fair.
He therefore introduced "Somalization" as a new word in the political lexicon of our Republic. "Somalization" which was subsequently used by a former Chief of Army Staff and Minister of Defence, General TY Danjuma was formed from the base word, Somalia. Somalia is the name of a country that has become a failed state; at war with herself and thriving in Anarchy.
Of course, GMB and his political movement, CPC has a lot of supporters and sympathizers in the North and whatever he says will definitely be obeyed by some of them.
Sadly, while we were still waiting for the collation and announcement of the said election results, GMB declared that the process had been compromised and hence he had rejected the possible outcome. Hardly had he finished his inciting declarations with a weeping face than the post-election violence commenced in certain parts of the North in a seemingly coordinated and pre-meditated pattern. We are all living witnesses to how people were murdered in their numbers; houses and vehicles were randomly burnt and destroyed on that day of election and subsequently. We cannot forget in a hurry, the horrible graphics of the decapitated bodies of members of the National Youth Service Corps (NYSC) killed by GMB's supporters who were chanting, "Allahu Akbar"; the same as the Boko Haram terrorists when on their nihilistic missions.
In spite of all efforts to convince GMB, he refused to ask his supporters who were on rampage to stop. If the victims and their supporters had responded in like manner, the plan to "somalize" Nigeria would have succeeded very fast and he would not have had a Nigeria with a Presidency to aspire to in 2015 as he is doing now.
Surely, GMB may have failed in his "Somalization of Nigeria" agenda but not before he had facilitated the "Somalization of the North East". Today, the North East is a shadow of itself; non-natives have been chased away after several deaths and loss of properties. No matter how hard Rotimi Fashakin may try to defend his principal, pouring invectives on and blackmailing the Presidency of Nigeria or leadership of the Christian Association of Nigeria (CAN) will not change the facts as already recorded in history.
Furthermore, GMB can never extricate himself from Boko Haram and their campaign of terror. He promised that there shall be repercussions if the 2011 Presidential Elections were not free and fair. He subsequently declared the said election as un-free and unfair and some violence of gargantuan proportions followed. What more can we think and say? After all, the CPC spokesman who has become his defender-in-chief has confirmed in his latest controversial ego-massage press statement that GMB is a man who always matches his words with deeds.
Unfortunately, GMB in all his rhetoric has never sided with the victims of Boko Haram's terror attacks by calling for justice. Each time the terrorists strike, he spends the next few weeks churning out a litany of blames on Mr President and tries to make a political capital out of it. Whenever the terrorists are over-powered in any operation conducted by the government security forces as part of the war on terror, you hear him condemn the victory. As a retired General, former Head of State and current Council of State member, GMB is supposed to be a statesman; and so should his rhetoric.
How on earth should the declaration of emergency rule in the stronghold of the Boko Haram terrorists after the Baga and Bama battles unsettle him? Not to talk of his criticism of the proscription of Boko Haram and subsequent labelling as a terrorist group. These and previous vituperations of his gave him away as a patron of the Boko Haram terrorists and a benefactor of terrorism.
Nevertheless, I refuse to support the call by the President of CAN for GMB's arrest because that could be confused as being politically motivated. Instead, he and his close political allies should be placed on a 24 hours surveillance so as to monitor their activities and discover how he matches his words with deeds.
In fact, GMB is a later day saint or democrat for we remember with ease how he led a group of young military officers on a mutiny that saw the rude truncation of the second republic. That began a period of military dictatorship that lasted 16 years. A little excursion into the personal history of GMB reveals that he and Abacha are the same kind of persons and represent sad commentaries in Nigeria's political history. No wonder as a former Head of State, he accepted to serve under Abacha as Petroleum Trust Fund (PTF) Executive Chairman at a time when all statesmen were speaking openly against the regime and calling for a return to democratic rule. Then we didn't know that he possessed this exception quality of defending a terrorist organization and make doing that look moral.
Finally, the puzzle created by the nomination of GMB by the Boko Haram leadership as their chief negotiator has been solved. But, why did he turn it down? Perhaps, he wanted the conflict to prolong so that it can distract Mr President and he could turn it to a campaign issue. It is in the light of the foregoing that the present advantage that the military have over the terrorists should be sustained and victory ensured. Indeed, the de-somalization of the North East is a task that must be done without further delay.
Written By Mark Olise
Twitter: @OliseMark
Email: [email protected]

Disclaimer:

"The views/contents expressed in this article are the sole responsibility of the author(s) and do not necessarily reflect those of The Nigerian Voice. The Nigerian Voice will not be responsible or liable for any inaccurate or incorrect statements contained in this article."
Articles by thewillnigeria.com