SECRETARY-GENERAL ENCOURAGED BY PROGRESS ON INTER-GUINEAN DIALOGUE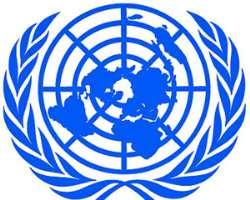 SECRETARY-GENERAL ENCOURAGED BY PROGRESS ON INTER-GUINEAN DIALOGUE
NEW YORK, June 12, 2013/African Press Organization (APO)/ -- The following statement was issued today by the Spokesperson for UN Secretary-General Ban Ki-moon:
The Secretary-General is encouraged by the progress made by the parties to the inter-Guinean political dialogue. This is taking place in Conakry with the assistance of the International Facilitator, United Nations Special Representative for West Africa Said Djinnit, and his national counterparts.
The Secretary-General welcomes the constructive spirit in which the Guinean parties have pursued the dialogue. He encourages them to build on this positive atmosphere in order to resolve outstanding issues and create the conditions for free, fair and peaceful legislative elections.