AFISMA Human Rights Observers deploy to Northern Mali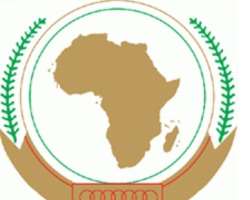 AFISMA Human Rights Observers deploy to Northern Mali
ADDIS ABABA, Ethiopia, June 10, 2013/African Press Organization (APO)/ -- As part of the implementation of the decisions of the African Union (AU) Peace and Security Council and the Authority of the Economic Community of West African States (ECOWAS), endorsed by UN Security Council Resolution 2085 (December 2012), to deploy Human Rights Observers in Mali within the framework of the African-led International Support Mission in Mali (AFISMA), a team of Human Rights Observers arrived in the North Mali town of Gao, on 07 June 2013.

The team of four Human Rights Observers which includes two men and two ladies, will observe and report on the state of compliance with international humanitarian and human rights law in the region, monitor and report any human rights violations in North Mali, and advise and collaborate with local authorities towards the promotion of human rights, national reconciliation and peace. A second team of Observers will deploy to Timbuctu next week, for a similar exercise.

The Special Representative of the Chairperson of the AU Commission and Head of AFISMA, former President Pierre Buyoya, said he was pleased with the deployment: « I am pleased to note that our Human Rights Observers have finally started deploying to Gao and Timbuctu. We hope that it will soon be possible to also deploy Observers in Kidal. It is important for the International Community to know what is really happening on the ground in North Mali, with respect to human rights. There have been allegations of human rights abuses by all sides of the Mali conflict. These allegations need to be investigated. In that regard, the presence on the ground of African Human Rights Observers is crucial. I am confident that the Observers are prepared and ready to do their job. »

Prior to their deployment on the ground, the Human Rights Observers were briefed on the political, security and human rights situations in Mali; the special situation of vulnerable groups, including women, children and displaced persons; and strategies and techniques for monitoring prisons and detention centres. These induction briefings were organized by AFISMA in collaboration with the United Nations Human Rights Component in Mali.

It should be recalled that the Observers who have just been deployed to Gao are part of 10 AFISMA Human Rights Observers who arrived in Mali in April 2013. After completing pre-deployment training, they have spent the last few weeks in Bamako, meeting with Malian Government and technical officials, non-state and international human rights players, detainees and members of the International Community, with a view to creating the proper environment for implementation of their mandate.

The AU and ECOWAS Human Rights Observers in Mali are led by Ms. Reine Alapini Gansou, a Lawyer and Law Professor from Benin, who is a Member of the African Commission on Human and Peoples' Rights, the Special Rapporteur on the situation of Human Rights Defenders in Africa and a Member of the UN Permanent Court of Arbitration.