Ignore MASSOB Sit-At-Home Order, Abia Govt Tells Citizens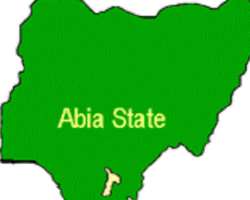 Abia state government has advised its citizens to disregard the sit at home order in the south East on the 8th of june by MASSOB.
In a statement by the chief press secretary, Ugochukwu Emezue, government warned MASSOB members to stay off Abia state to avoid  bloodshed as security agencies have been placed on red alert to forestall any breakdown of law and order.
The statement also warned parents to caution their wards against being used by any group to cause trouble  as the law will take its course against any offender.
Government to this end advised its citizens to about their normal business as their safety is guaranteed.
The prevailing peace in Abia state the government stated will be sustained at all cost, as government will not fold its hand and watch enemies of progress destabilize the state.