UN HUMANITARIAN FUND ALLOCATES $7.1 MILLION TO CRISIS-AFFECTED PEOPLE IN CENTRAL AFRICAN REPUBLIC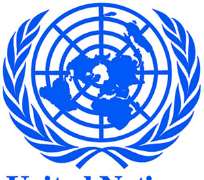 GENEVA, Switzerland, June 4, 2013/African Press Organization (APO)/ -- The United Nations Central Emergency Response Fund (CERF) has allocated over US$7.1 million to lifesaving assistance to be provided through UN agencies to some 1.1 million people, including 595,000 children below 5 years of age, in the Central African Republic (CAR).
The already dire humanitarian situation in the CAR has been exacerbated by the conflict and crisis of the past six months. The CAR today has an estimated 206,000 internally displaced persons (IDPs) and 17,000 refugees, while over 49,000 Central Africans have fled mainly to the Democratic Republic of Congo, Cameroon and Chad.