IOM Helps Namibia to Introduce Border Resident Cards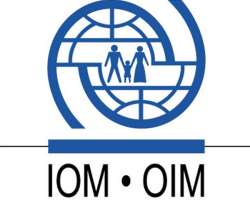 IOM Helps Namibia to Introduce Border Resident Cards
GENEVA, Switzerland, May 31, 2013/African Press Organization (APO)/ -- The IOM African Capacity Building Centre (ACBC), IOM Namibia and the Namibian Ministry of Home Affairs and Immigration have completed a nine-day assessment on the introduction of a border resident card for people living on the Namibia-Angola border. The project was supported by the IOM Development Fund.
The 2,500 km long border, with 10 crossing points, is extremely diverse in terms of terms of geography, cross-border ties, numbers of travellers, and procedures related to temporary border passes that have been introduced pending the full implementation of the border resident card.
The implementation of the card will be governed by an existing agreement between Namibia and Angola, first signed in 1996 to facilitate the cross-border movement of border residents living within a 30 km radius of the frontier. It will grant access to areas within 60 km of the border for a limited period of time without a passport.
Due to the historical ties between the two countries, family linkages are strong across the border and the social and economic livelihood of border communities rely heavily on cross-border movement.
The roll out of the border resident card will help maintain and reinforce these ties, but will also benefit economic development in border areas.
It will also strengthen population registration, improve regulation of movement across porous borders, and potentially reduce human trafficking, in particular of children, who currently cross the border unregistered.
Namibia's Permanent Secretary of the Ministry of Home Affairs and Immigration, Ambassador Patrick Nandago, welcomed IOM assistance.
"The final assessment report will add great value to the future discussions with the Angolan counterparts on how to implement the border resident card. The implementation will require close coordination and collaboration between the two countries, strengthened by the support of immigration, constituency councils and traditional authorities on each side of the border," he noted.
Bilateral discussions on the border resident card are tentatively scheduled to take place during the next meeting of the Angola-Namibia Joint Commission on Defence and Security.