Libyan Migrant Accommodation Centre Gets New Clinic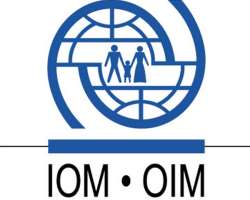 Libyan Migrant Accommodation Centre Gets New Clinic
GENEVA, Switzerland, May 31, 2013/African Press Organization (APO)/ -- IOM, in coordination with the Libyan authorities, has opened a new medical clinic at the Twaisha government migrant centre in the Libyan capital, Tripoli.
The clinic was built as part of the European-Union (EU)-funded "Stabilizing at-risk communities and enhancing migration management to enable smooth transitions in Egypt, Tunisia and Libya (START)" project.
IOM carried out a rehabilitation and renovation of a building in the Twaisha compound, turning it into a clinic that will provide emergency and primary health care for around 7,000 stranded migrants a year. IOM has also provided essential medical equipment and furniture for the clinic.
The facility comprises a well-equipped laboratory, examination room, first aid and treatment room, and a pharmacy. In coordination with Libya's Ministry of Health, specialized healthcare staff have been assigned to the centre. Doctors at the clinic are expected to screen and treat 20-25 cases a day.
"There remain considerable needs for the provision of medical services to stranded irregular migrants in the country. The government will continue to work with IOM and EU in migration management areas, including capacity building to enable our staff and officials to address these challenges," said Masood Al-Raqoobi, Head of Libya's Directorate for Combating Irregular Migration.
IOM will further provide training on human rights and awareness of the rights and vulnerabilities of irregular migrants to Twaisha staff.