Launch of the First Green Games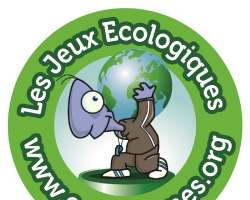 Launch of the First Green Games
PARIS, France, May 29, 2013/African Press Organization (APO)/ -- The Green Games (http://www.ecologames.org/event/en) were born out of necessity: the need to make young people aware of environmental problems. And what better way is there to attract the attention of children aged 6 to 12 years old than an event mixing sport, entertainment and personal enrichment? The project was pioneered by Clémence and Emmanuel Errard and their son Jules (9 years old). During the course of the two-year project (April 2011 to April 2013) they have met global personalities from the world of environmental protection: United States, Canada, Peru, Brasil, Chili, Argentina, Australia, Thailand, Cambodia, China, Japan, India, Senegal, Switzerland and more.

Logo: http://www.photos.apo-opa.com/plog-content/images/apo/logos/logo-ecologames.jpg

Video: http://we.tl/0maMd2vULD

Document "Guardian Angels of the planet": http://www.apo-mail.org/Guardian_Angels_of_the_Planet_2013.pdf

Photo 1: http://www.photos.apo-opa.com/plog-content/images/apo/photos/photo3-greengames.jpg

Photo 2: http://www.photos.apo-opa.com/plog-content/images/apo/photos/photo2-greengames.jpg

Photo 3: http://www.photos.apo-opa.com/plog-content/images/apo/photos/photo1-multi-drapeaux-je.jpg

The Green Games project has won over the audience in every country visited on the promotional tour. The personalities who have accepted to sponsor the Green Games are subsequently named Guardian Angels of the Planet. Their role is to pass on to children their experience, knowledge and environmental awareness so that they too can dedicate themselves to the global environmental protection project.

This world tour has resulted in 100 Guardian Angels across 5 continents being recruited. Thanks to the support given by these prestigious sponsors, the Green Games are going to become a reality. The Founding Congress will be held at the UNESCO headquarters in Paris on June 3, 4 and 5 in partnership with the Global Conference. The shortlists will be done by internet and the Green Games finals will bring together children from across the world in June 2015.

The Green Games will be officially launched on June 4, 2013 at 17:00 at the UNESCO building in Paris in the presence of twenty or so Guardian Angels of the Planet, among which are the living legend Sylvia Earle, the first woman aquanaut; George Schaller, considered to be the father of wildlife conservation; Bindeshwar Pathak, considered to be the new Gandhi; Jean-Michel Cousteau, prince of the oceans; Phra Anil Sakya, descended from the Buddha; and philosopher Sheri Xiaoyi Liao, selected from among ten exceptional Chinese women.

Distributed by the African Press Organization on behalf of Ecologames.

Media contacts:
Clémence Errard
+33 (0)6 13552948

Facebook https://www.facebook.com/ecologames
Twitter https://twitter.com/Ecologames
Song on iTunes https://itunes.apple.com/fr/album/les-anges-gardiens-la-planete/id643138492