Ondo State Assembly Approves Appointment of acting clerk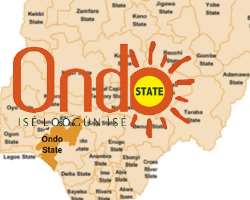 The Ondo State House of Assembly on Thursday approved the appointment of Mr Michael Akinyelu, as its Acting Clerk following the resignation of Alhaji Jaye Dada on the post.
The House made the approval during  plenary and congratulated  Akinyelu who until his appointment was a director in the assembly.
The Deputy Speaker, Mr Dare Emiola, said the assembly  received a letter from the state's House of Assembly Commission, presenting Akinyelu for approval for the post.
The Ondo State House of Assembly Commission presented the acting clerk to the assembly for approval.
Emiola who presided over the sitting, congratulated the acting clerk and advised him to give his best service to the people without fear or favour.
Responding, Akinyelu expressed gratitude to the assembly and gave an assurance that he would not disappoint the people.