Chinese Denial Puts Nitel Sale In Doubt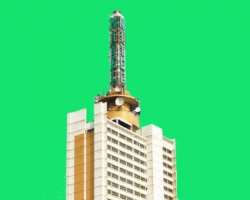 The planned $2.5 billion sale of Nigeria's former state telecoms monopoly was thrown into doubt on Thursday when China Unicom denied involvement in bidding in the African country's biggest privatisation.
But the small Nigerian operator involved in the consortium named as the preferred bidder for Nitel this week said China's No. 2 carrier had only shown interest in providing technical support and financing would come from Dubai's Minerva Group.
"We have a firm commitment from our investors and partners, the Minerva Group, that we're working with. We didn't pull all this out of the air," Usman Gumi, managing director of GiCell Wireless Ltd, said in a telephone interview.
"We believe Nitel is worth the amount because of the infrastructure and potential that it has."
Officials at Minerva FZ, Minerva Traders LLC and Minerva Middle East in the Dubai International Financial Centre said they were not involved in the deal. Calls to Minerva General Trading were not immediately answered.
The National Council on Privatisation said on Tuesday the New Generation Telecommunications Ltd. consortium was preferred bidder for Nitel, which Nigeria has struggled to sell since liberalisation in 2001 made it uncompetitive.
The bid of $2.5 billion, which would still need to win further government approval, had surpised sector analysts. One telecoms industry consultant valued Nitel at no more than $500 million, largely for its mobile licence.
Gumi said Unicom's European office had offered technical and managerial support in the event of a successful bid.
But Unicom spokeswoman Sophia Tso said earlier in an emailed statement: "There's no involvement of this project from the parent company, the listed company or any subsidiary of the company."
The government made no immediate comment.
POOR SIGNAL
"If this is true, it discredits the Nigerian authorities and the privatisation process itself," said analyst Thecla Mbongue of Informa telecoms and media group.
"It's not the first time they have tried to sell Nitel, which obviously doesn't send a good signal to investors."
Nigeria has overtaken South Africa to become the biggest telecoms market in Africa with more than 62 million subscribers and is one of the fastest growing in the world, making it a potentially attractive country for foreign players.
But early reports of Unicom's participation in the Nitel bid had surprised many, as the company has little experience in overseas mergers and acquisitions. Unicom's state-run parent owns about 20 percent of PCCW, Hong Kong's former telephone monopoly, but has made few if any forays outside Greater China.
Chinese telecoms carriers in general have been receptive to selling strategic stakes to other major global carriers, but have largely focused operations on their own lucrative home market, the world's largest with about 750 million subscribers.
The reserve bidder in the Nitel sale was Omen International Ltd (BVI) with a bid of $956 million.