Forests for Food Security and Nutrition Conference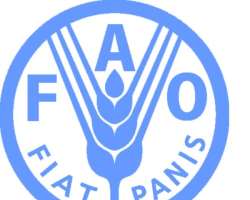 Forests for Food Security and Nutrition Conference
ROME, Italy, May 10, 2013/African Press Organization (APO)/ -- Forests for Food Security and Nutrition Conference
13 15 May 2013, Rome
Press conference and launch of Edible Insects publication
13 May, 11:30h, FAO headquarters
The role of forests, trees and agroforestry in providing food security and improving nutrition of rural people will be the key issues to be discussed by around 400 participants from over 100 countries at the International Conference for Food Security and Nutrition, meeting in Rome 13-15 May.

As part of the conference, FAO will present the report on Edible Insects: Future Prospects for Food and Feed Security at a press conference on Monday, 13 May. The publication highlights the nutritional value of edible insects and their contributions to animal and human health as well as environmental benefits.

It is estimated that insects form part of the traditional diets of at least 2 billion people. Insect gathering and farming can offer employment and cash income, either at the household level or in industrial operations.

What: Press conference on Forests for Food Security and Nutrition and launch of Edible Insects publication

Who: José Graziano da Silva, FAO Director-General
Eduardo Rojas-Briales, FAO Assistant Director-General for Forestry
Gabriel Tchango, Minister of Water Affairs and Forestry of Gabon
Mirna Cunningham, Outgoing Chair of the UN Permanent Forum on Indigenous People, Nicaragua (tbc)

When: Monday, 13 May 2013, 11:30h Rome time

Where: FAO Headquarters
Sheikh Zayed Centre (Atrium)
Rome, Viale delle Terme di Caracalla (Metro Circo Massimo | map)

Accreditation: Accreditation at main entrance to FAO. A valid press card or letter
of assignment on company stationary, plus picture ID, required.

Watch live: The conference events will be webcast live at:
http://www.fao.org/webcast/

A video news release (VNR) on edible insects will be available online.