JPMorgan Should Have Independent Chairman, New Directors: Firm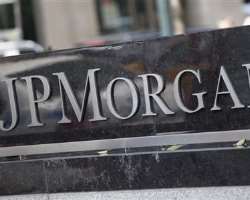 A second proxy advisory firm has said that JPMorgan Chase & Co (JPM.N) should have an independent board chairman over its chief executive officer as well as some new directors.
Glass Lewis & Co said in a report on Tuesday that shareholders should vote for a non-binding proposal calling for a chairman who is independent of the chief executive. Jamie Dimon now holds both positions.
Glass Lewis also recommended against re-electing six of the 11 directors on the board.
The report follows similar advice last week from ISS Proxy Advisor Services ahead of the bank's annual meeting on May 21. Both firms said the company's $6.2 billion "London Whale" trading loss showed that the board failed in its oversight of executives.
A JPMorgan spokeswoman said over the weekend that the company disagreed with ISS's views. The board has said it opposes the proposal for an independent chairman and that the company's handling of the trading loss shows its current governance works.
The reports from the advisory firms add to pressure on Dimon and the board that has been building since the London Whale loss surfaced a year ago.
Institutional money managers use reports from advisory firms when they decide how to vote on proxy issues on behalf of their investors.
Some fund managers said privately last week that even if the resolution for an independent chairman fails they will push the company behind closed doors for more oversight of Dimon and other managers.
Both advisory firms last year endorsed a similar resolution for an independent chairman. That resolution received 40 percent of the vote, or about five percentage points more than similar proposals at other companies that year.
The firms' new reports go further, by spelling out governance problems revealed by investigations into the Whale debacle and by calling for new directors to revitalize the board.
Glass Lewis recommended votes against three more of the directors nominated by the board than did ISS. The three are James A. Bell, Crandall C. Bowles and Laban P. Jackson and are members of the board's audit committee. Directors on the audit committee should ensure that traders cannot hide losses, the firm said.
Both firms said shareholders should not re-elect three directors who were on the risk policy committee when the company pursued the trading strategy that led to the losses. Those directors are David M. Cote, James S. Crown and Ellen V. Futter.
The debate over whether Dimon and other JPMorgan directors provide enough oversight to an institution with nearly $2.4 trillion of assets is adding attention to arguments by lawmakers and regulators over whether the biggest banks are too big to manage.
JPMorgan is the biggest bank in the United States by assets.
REUTERS