Statement by Mr. David Lipton at the Conclusion of a Visit to Mozambique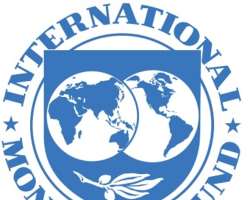 Statement by Mr. David Lipton at the Conclusion of a Visit to Mozambique
MAPUTO, Mozambique, May 7, 2013/African Press Organization (APO)/ -- International Monetary Fund (IMF) First Deputy Managing Director David Lipton issued the following statement today in Maputo:
"It has been a great pleasure for me to visit Mozambique as First Deputy Managing Director of the IMF. I had productive discussions with Prime Minister Alberto Vaquina, Minister of Finance Manuel Chang, and Ernesto Gove, the Governor of the Bank of Mozambique. I also met with representatives of the private sector, development partners, and civil society. I had the opportunity to visit the country's busy port in Maputo and to address students at Politécnica University.
"In 2012, the Mozambican economy registered strong growth of 7½ percent, among the fastest in the world and in the region. This was broad-based and led by the start-up of coal production and exports in mid-year. Severe floods in early 2013 have had a significant impact--destroying crops in the South and severely damaging infrastructure. But real GDP is still projected to grow by around 7 percent this year as coal production expands further. Inflation remains low, even if food prices have risen recently due to the flood damage.
"During our discussions, I commended the authorities' sustained commitment to prudent economic policies. I also welcomed their intention to maintain public investment at high levels and reduce the cost the private sector faces in doing business. Their intentions to foster the social and human development objectives are also commendable in light of the big challenges faced. I welcomed the efforts underway to prepare for the significant regulatory and macroeconomic challenges of managing natural resources, especially coal and gas.
"Looking ahead, we agreed that making growth more inclusive remains one of the key priorities over the medium to long term. Given the large infrastructure gaps, low skill levels of the existing labor force, and rapid population growth, the government is rightly emphasizing public investment in infrastructure, strengthening human capital through investments in health, education and job training, and facilitating private economic activities. We also agreed on the need to continue to expand basic social protection for the poorest members of the population.
"Rising global demand and high commodity prices—both fueled in particular by emerging market economies—provide important opportunities for Africa's natural resource producers. In this context, robust economic and governance frameworks are needed to ensure that countries can draw maximum benefit from their natural resources. The IMF is supporting Mozambique in its quest to build a transparent and well-managed natural resource revenue management system. In particular, we have provided substantial technical assistance in revising the fiscal legislation for mining and oil and gas operations, and welcome the ongoing consultation the Mozambican authorities are holding with all interested stakeholders in this. More broadly, we at the IMF will continue to work with Mozambique and other members to maximize the economic benefits from natural resources —and the broader goal of rapid and equitable development—through policy advice, technical assistance, and financial support."