Statement by the Spokesperson of High Representative Catherine Ashton on the attacks in Abyei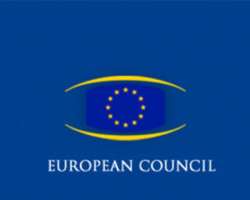 Statement by the Spokesperson of High Representative Catherine Ashton on the attacks in Abyei
BRUSSELS, Kingdom of Belgium, May 6, 2013/African Press Organization (APO)/ -- The Spokesperson of Catherine Ashton, High Representative of the European Union for Foreign
Affairs and Security Policy and Vice-President of the European Commission, issued the following statement today:
"The High Representative strongly condemns the killing of the Ngok Dinka Paramount Chief Kuol Deng Majok and an Ethiopian peacekeeper from the UN Interim Security Force for Abyei (UNISFA), as well as the wounding of two other peacekeepers, in an attack by Misseriya on a UNISFA convoy in the Abyei Area on Saturday. The High Representative expresses her deepest condolences to the Ngok Dinka community, the Government of Ethiopia and the families of the victims.
The High Representative urges the Dinka Ngok and the Misseriya communities and the
Governments of South Sudan and Sudan to exercise maximum restraint and to refrain from any further violence. The High Representative expresses her full support for U ISFA and urges all parties to respect its mandate. Continuing uncertainty over the final status of the Abyei Area and the lack of a temporary Abyei Area Administration and Police Service risk undermining the prospects for peace and cooperation between Sudan and South Sudan and the communities concerned. The High Representative calls on both Governments to act without further delay to establish the temporary institutions stipulated in
the 20 June 2011 Agreement and to continue discussions on the final status of the Abyei Area so that all communities can coexist peacefully.
She also calls for a transparent investigation into Saturday's incident and for the perpetrators to be brought to justice".