Medical Doctors, Allied Health Professionals Tango Over Top Job At UCH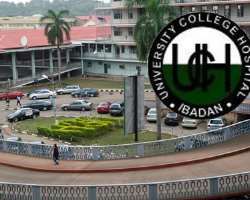 SAN FRANCISCO, April 29, (THEWILL) – The appointment of a laboratory physician into the vacant position of the Deputy Chairman, Medical Advisory Committee (DCMAC) at the University College Hospital (UCH), Ibadan, the Oyo State capital, has pitched members of the Nigerian Medical Association(NMA) of the hospital against other allied health professionals.
At a media briefing last week, the allied health professionals of the hospital, under the auspices of the Nigeria Union of Allied Health Care Professionals (NUAHCP), had warned that the position should not be monopolised by medical doctors but thrown open to other medical personnel within the system.
They therefore expressed the fears that the appointment into the position may negatively affect the cordial relationship already existing between all the professional bodies in the hospital.
The NUAHCP, comprising pharmacists, radiographers, laboratory technologists and, physiotherapists, had faulted the appointment of a laboratory physician as the DCMAC, insisting that one of their members should have been appointed.
However, at a media briefing on Monday, the Nigerian Medical Association (NMA) maintained said "if the idea of appointing a deputy for any officer is to have somebody that can step into the officer's shoes when not available, then, the only suitable person for the post of DCMAC is a medical doctor. "
It also maintained that "Anything short of that is like appointing a carpenter to be the deputy of a pilot in an aeroplane."
The chairman of the UCH chapter of NMA, Prof. Adefolarin Malomo, who addressed the media at the event, said the prevailing problem was caused by the change in the designation from Medical Laboratory Technologist to Medical Laboratory Scientist without retraining or changes in capability.
"We restrained ourselves from pointing out the embarrassing anomaly," he however said, adding, "World over, science is the systematic investigation into the status and dynamics of things in nature."
According th him, "It is about clarifying, extending or enriching insight and human wisdom. Science starts with the intellectual activities of initial observation based on certain assumptions and paradigms.
Such observations are then projected usually inductively."
Malomo further noted that with a fiat, Nigeria changed the designation of those "who undertake the important and respectable activity of technologists to scientists," stressing that "names can have some psychological effects as it is turning out now. "
He said "World over, scientists become independent practitioners only after a minimum of PhD and internship through post doctoral fellowship," saying "We all know the curriculum and levels required for employing Medical Laboratory Scientists in Nigeria."