Organized Private Sector, R/S Government Set for 1st Quarterly Business Roundtable on April 29th, 2013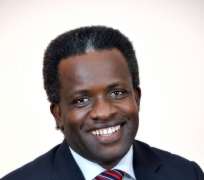 Following a meeting held between the Rivers state commissioner for Commerce and Industry, Hon. Chukwuma Chienye and members of the organized private sector, (OPS) in the state on a quarterly business roundtable meeting, the Rivers State Government will be holding the first quarterly business roundtable with the theme: "Charting a New Pathway: Strengthening Partnerships between Public and Private Sector". The event among other things is aimed at enabling more robust public-private sector engagement towards actualising and delivering the state's slogan: "Rivers of Possibilities".
The business roundtable is dated: 29th April, 2013 and is expected to commence from: 9am – 12.30pm prompt. Venue is at the Banquet Hall, Government House, Port Harcourt and His Excellency the governor of Rivers state, Rt. Hon. Chibuike Rotimi Amaechi is expected to be the Chief host.
The inaugural quarterly Business Roundtable with the Government of Rivers State proposes to highlight existing business opportunities, expand emerging commercial prospects, and to strengthen government efforts to make Rivers state the most business friendly environment in Nigeria. It should help accelerate the development of public-private sector partnerships in business, enhance institutional capacity towards attracting local and international investment into the State's economic sectors.
This will be achieved by direct high level economic policy briefing from the state executive, insightful dialoguing with investors and improving the ease of doing business in the environment for entrepreneurs. It also presents unique live opportunities for foresight discussions with specific high level government officials, investors, policy makers, academics, and business leaders.
Please be advised that in order to ensure your corporate participation in this inaugural event, you must reserve your place by providing your full names and corporate contact details
You will then receive confirmation of registration. This is to ensure you have security clearance to access the event venue with ease.
Rt. Hon. Chibuike Rotimi Amaechi : River state Governor