Statement by the Spokesperson of High Representative Catherine Ashton on the visit of Sudanese Minister of National Defence, Abdel Raheem Muhammad Hussein, to Chad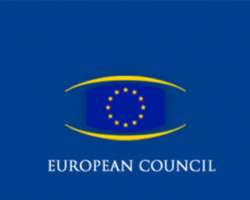 Statement by the Spokesperson of High Representative Catherine Ashton on the visit of Sudanese Minister of National Defence, Abdel Raheem Muhammad Hussein, to Chad
BRUSSELS, Kingdom of Belgium, April 26, 2013/African Press Organization (APO)/ -- The Spokesperson of Catherine Ashton, High Representative of the European Union for Foreign
Affairs and Security Policy and Vice-President of the European Commission, issued the following statement today:
"The High Representative is concerned by the current visit of Sudanese Minister of ational
Defence, Abdel Raheem Muhammad Hussein, to Chad and the non-implementation of the arrest warrant against him.
While welcoming the normalisation of the relations between Chad and Sudan, the High
Representative regrets that the Government of Chad by doing so violates its obligations as a Party to the Rome Statute. She also recalls that all Member States of the United ations are obliged to abide by and implement resolutions adopted by the U Security Council under Chapter VII of the UN Charter, in this case, UNSCR 1593(2005).
The European Union is a staunch supporter of the ICC as a valuable instrument for combating impunity for the most serious crimes of concern to the international community."