Statement attributable to the United Nations Resident and Humanitarian Coordinator in Sudan, Mr. Ali Al-Za'tari, welcoming the beginning of direct talks between the Government of Sudan and the Sudan People's Liberation Movement - North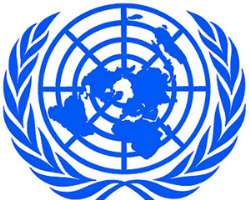 Statement attributable to the United Nations Resident and Humanitarian Coordinator in Sudan, Mr. Ali Al-Za'tari, welcoming the beginning of direct talks between the Government of Sudan and the Sudan People's Liberation Movement - North
KHARTOUM, Sudan, April 25, 2013/African Press Organization (APO)/ -- The United Nations Resident and Humanitarian Coordinator in Sudan, Mr. Ali Al-Za'tari, echoes the UN Secretary General in welcoming the beginning of direct talks between the Government of Sudan and the Sudan People's Liberation Movement - North (SPLM-N) under the auspices of the AUHIP in Addis Ababa. The discussions focused on humanitarian, political and security issues. "We are encouraged by the commitment expressed by both parties to address urgent humanitarian needs," said Mr Al-Za'tari.
More than a million people have been affected by the conflict that has been raging in South Kordofan and Blue Nile for almost two years. "There is an urgent need to stop the fighting and get aid to all civilians in need," said Mr. Al-Za'tari. "We cannot lose any more time. I urge the parties to continue the positive spirit and to spare no efforts to put an end to the suffering of civilians that has gone on for far too long."
"The UN and its humanitarian partners remain ready to provide immediate relief once access opens up. With the rainy season approaching, when many roads become impassable, we need to move quickly to deliver food and other relief supplies to those in need. We also need to get seeds and tools to people before the planting season begins to ensure a successful harvest. We count on all our donors and partners to support this vital humanitarian operation."