DEMOCRACY BEYOND PARTY DIFFERENCES: A CASE STUDY OF NIGERIA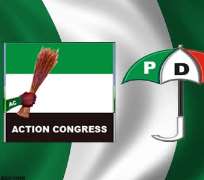 Conceptually, the key ideas of democracy and its sustenance have essentially depended on political parties within the boundaries of a state, which act as the representative transmission tool between the governing institutions and the citizens of the state. In itself, democracy is designed to encourage people's masterminded leadership through political parties as platform which is a core value of democracy.
Generally, choice is an important feature of democracy which is made possible through political parties which present various candidates and their manifestoes. However, in a democratic profile with serious competition, there are changing characters of political parties which impact their standing, legitimacy and effectiveness as well as public opinions about them.
Critically examining Nigeria's democratic record, there has been various amazing issues in form of confrontation between leading political parties. Apparently, today in Nigeria, political parties are in crisis, particularly the leading parties, and potentially, they are on the verge of serious decline since the theme of their fiasco seem to be strongly based on self interest instead of the quest for a more impactful leadership that will sufficiently transmute the resources available into relevant development. In the ideal system, political parties are necessary components in the maintenance of representative government and essential element in the stabilization and continued functioning of modern mass democracy, but in the Nigerian system, political parties are now often seen to be causing unanticipated troubles that have stronger effect of the masses in the fight for superiority. Moreover, they are thoroughly dominated by what is perceived as a self-interested political ideas, they serve as little more than the vehicles for that class; they are now organizations that stand in the way of democratic renewal and societal growth rather than as one means by which democracy itself might still be sustained.
Often, with particular reference to the ruling party (PDP) and the leading opposition party (ACN), serious baseless antagonism has been recorded using the media to manipulate and present their selfish interests as if they were fighting for the masses- political parties and their leaders should stabilize themselves pyschologically and emotionally, strike a balance between contest for superiority and real thirst for development.
To serve is a privilege not a right- it's for a period and not eternal, such values should be registered in the minds of political elites in order to embrace love and unity amongst eachother irrespective of party differences; as clearly stated by Governor Kayode Fayemi of Ekiti state when he received Senator Bukola Saraki who led Kwara delegates on a condolence visit to the state, "this gesture is a description of true stateman beyond party differences."
Truly, this is a rare gesture in the Nigerian political system, but it's interesting and uniting to see such happen in spite of party differences. Such gestures should be emulated by other members of the political profile, being of difference parties doesn't make people enemies; political elites must be united by their goals to develop the nation and not divided by their party differences.
If this is done, it provokes its own momentum, in which parties become united and steadily strong, and democracy becomes more productive. Nigerian parties must see beyond self goals and be united by the commitment to develop the nation.
Written BY Saka Ayorinde Ibrahim

Disclaimer:

"The views/contents expressed in this article are the sole responsibility of

thewillnigeria.com

and do not necessarily reflect those of The Nigerian Voice. The Nigerian Voice will not be responsible or liable for any inaccurate or incorrect statements contained in this article."
Articles by thewillnigeria.com