Statement by the spokesperson of EU High Representative Catherine Ashton on talks on the Southern Kordofan and Blue Nile states conflict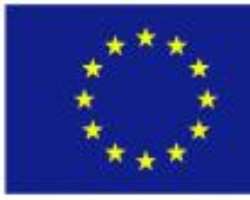 Statement by the spokesperson of EU High Representative Catherine Ashton on talks on the Southern Kordofan and Blue Nile states conflict
BRUSSELS, Kingdom of Belgium, April 23, 2013/African Press Organization (APO)/ -- The spokesperson of Catherine Ashton, High Representative of the Union for Foreign Affairs and
Security Policy and Vice President of the Commission, issued the following statement today:
"The High Representative welcomes the imminent start of direct negotiations between the
Government of Sudan and SPLM/ orth under the auspices of the African Union in Addis Ababa. She calls on both Parties to address the urgent need for a cessation of hostilities, humanitarian access and a longer term political solution to their conflict, as stipulated in U SCR 2046. The armed conflict in Southern Kordofan and Blue ile states has caused enormous suffering for the civilian population, affecting almost a million people and causing the exodus of 200,000 refugees to neighbouring countries.
The talks are happening in a context of encouraging developments between Sudan and South Sudan following the signing of the Implementation Matrix on 12 March and direct contacts at the highest level. The High Representative commends both Governments on their progress regarding withdrawal of troops from the Safe Demilitarized Border Zone and deployment of the Joint Border Verification and Monitoring Mechanism as well as, crucially, the resumption of oil production in South Sudan and the anticipated opening of borders for trade, which will provide a vital boost to the economies of both states and benefit the lives of both peoples. These developments will help to create greater confidence and mutually beneficial relations between the people of the two states.
The High Representative urges the Parties to continue their positive engagement to resolve all outstanding issues, which will lay the foundation for building two peaceful, prosperous and viable states. The European Union remains ready to provide support."