INTERVIEW WITH PROF NATHAN UZOMA PROTUS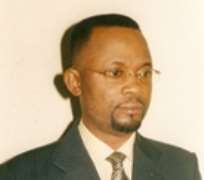 Prof Nathan Uzoma Protus is a lecturer, Author and Journalist, has alleged that the agents of the Imo state Government are after his life over his criticism of Governor Okorocha's anti-people and deceitful policies and accused the Governor stripping the state of its assets. He spoke with GEORGE ONYEJIUWA in Owerri.
YOU ALLEGED THAT SOME PERSONS WANTED YOU DEAD? WHO ARE THOSE PEOPLE AND FOR WHAT REASONS?
Yes, the issue is a very sensitive one because today we live in a society where truth has been upturned and anybody who is seen propagating the truth is usually hunted. On the 17 March 2013 precisely at 5.30 am, four armed men invaded my residence in Owerri, they broke into my bedroom, library searching for me, and they even broke the ceiling of house in a desperate bid to get me thinking that I may have hidden myself there. Fortunately, for me I had traveled to my village in Njaba the previous evening, when they were convinced that I wasn't in the house they left a message with my sister in-law that it is not over yet, and that they would be back for me .They told her that if they had seen me that they would have chopped off my hands with which I use in writing.
Now, when I came back the following day, I discovered that my entire house was scattered and I immediately called the state commissioner of police, Mohammed Musa Katsina, who told me that he was out of town but sent the Area commander to my house and when he and other police officers came they saw for themselves the state of affairs.
They took my statement and I also went to the police station to incident the case. When the police asked if I suspected anybody I told them that my suspects are the agents of the state governments. It is so obvious because I have been die-hard critic of this administration. You see I write a column in the Imo Trumpeta Newspaper and I also write columns for other local Newspapers while I maintained my philosophical Reflections column in the SUN NEWSPAPER.
Now, I use my columns in the local Newspapers to discuss politics and to write about what is happening in the state. So, some people who invaded my house to say, that if they had seen me that they would have cut off my hands, somebody must have sent them to do that. Right now my life is under serious threat and it can only come from one direction the government of Imo State.
I was the first person to draw the attention of the people of the state, right from the first time I saw the posters of Rochas Okorocha and I had written in my columns that we will be selling our destiny to someone who has no passion but to someone who is very religious but with no conscience. I had asked the question in my column in the Announcer called Reformers whether Governor Okorocha on a mission rescue his pocket or to rescue Imo people. But today it is obvious that his there to rescue his pocket and not Imo people.
Now, I want to give you a little run down for you to know why I suspect this government for having a hand in the damage done to my house. Before this incident there has been threats, people call me with hidden numbers and threaten to deal with me. Some times I have also noticed some strange people around my house.
When Governor Okorocha won the supplementary election I appreciated him and advised him how to succeed in government especially not being well knowledgeable about public administration and advised him to study the terrain to enable him to avoid the mistakes of the previous administrations. I used what I had described as the Nivaquine column.
You know Nivaquine is very bitter because truth is very bitter. But he neglected the series of advice on how to really rescue Imo people; rather he employed sweet talk to hood wink the people; and when I saw this I started the constructive criticism and that generated threats.
Before this incident my father in-law was kidnapped and two weeks after his releases I had this experience.
SO YOU THINK THE GOVERNMENT IS RESPONSIBLE FOR THE ATTEMPT ON YOUR LIFE. DON'T YOU THINK THAT THERE MAY BE PEOPLE WHO DON'T LIKE YOUR FACE OR EVEN WHAT YOU WRITE IN YOUR PHILOSOPHICAL REFLECTIONS?
If you have followed my philosophical reflections seriously for a long time I am sure I have not stepped on peoples toes rather I have used it to help a lot of people. I have used it to get people out of their spiritual predicament, and peoples lives have been affected positively through that column and the only thing I get from people is keep it up.
But at the local level people call me to say this article you have written will put you in trouble. Before this thing happened there was an article I wrote where I questioned the Governor Okorocha that in your Budget of 2013 where mentioned so many things that he had done and that he had already paid the contractors about 40 percent, but when I walked round the state to see things for myself, I discovered that these projects only existed in his mind and has not been extended into the physical equivalent. Yet the Governor claimed to have paid 40 percent; out of nine non-existent projects.
I have also the questions of who are actual Directors of Roche; right now governor Okorocha has been busy acquiring properties everywhere in the state. He has finished the state and Imo people are in trouble and that is what I have been saying in my writings in the local Newspapers and this main reason why they are threatening me. I have already petitioned the Inspector –General of Police as well as the commissioner of police through my lawyers and they have all acknowledged it. I have also granted press interviews for the people to know about the serious threat to my life but the government has kept silent.
BUT YOU ARE NOT THE ONLY ONE WHO IS OPPOSED TO THE ACTIVITIES OF THE GOVERNMENT, DON'T YOU THINK IT BE ANY BODY BECAUSE AS YOU SAID WHEN THESE MEN CAME YOU WERE NOT AROUND AND COULD NOT HAVE KNOWN WHETHER THEY WERE INDEED GOVERNMENT AGENTS OR NOT.
You see there is a concept of free will theodicy and one of the principles is precisely the ability to do good and evil. For any one who cannot do good will do evil and someone is sensitizing the citizens about what is happening and ever since I have been receiving calls that they are going to kill me. And if some body has said that he is going to kill you because of what you have been writing and then suddenly four armed men stormed your house, so your accusation is justifiable.
SO YOU BELIEVE STRONGLY THAT THE GOVERNMENT WANTS YOU DEAD?
Yes, if they felt that what I have written were false they would have replied me. But they can't do that because Okorocha knows that he has sold Ada palm, Concorde Hotel, and the Governor has striped the state of its entire assets and that is the fact. He cannot claim that he is not awarding contracts without due process or that he is not deceiving Imo people. He cannot say that he did not deceive Imo people by saying that there is a free education when indeed he knew there was none. This is a serious matter and we know how brutal this government can be and anybody who is in this state knew how government agents mercilessly brutalized Mr. Henry Ekpe for criticizing the deceit of the Okorocha's government. As I speak with you now Dr Ethelbert Okere has gone into hiding because of similar threat on his life and this is the reason why I am telling everyone who cares to listen that if something sinister happens to me they should know the direction to look.