Statement by the spokesperson of EU High Representative Catherine Ashton on Central African Republic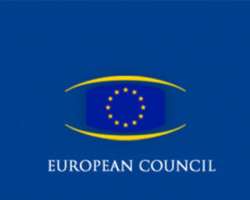 Statement by the spokesperson of EU High Representative Catherine Ashton on Central African Republic
BRUSSELS, Kingdom of Belgium, April 22, 2013/African Press Organization (APO)/ -- "The High Representative is concerned by the continuing deterioration of the security situation in the Central African Republic. The information we receive alleging violations of human rights committed in the country by members of the Seleka. Looting, spills and abuse suffered by the population must stop.
She urges all parties to take concrete measures to protect the civilian population, to restore public order and security and to end the recruitment and use of children in armed groups. Those responsible for these acts must be held accountable. International humanitarian law and the international law of human rights must be fully respected.
The High Representative welcomes in particular the decision of the Heads of States of the
Economic Community of Central African States (ECCAS) to significantly increase the size of the Multinational Force of Central Africa (FOMAC) and to adopt an appropriate mission mandate to contribute to the securing of the Central African Republic.
She welcomes the conclusions adopted at the Special Summit of ECCAS on 18 April in N'Djamena that reaffirm the centrality of the Libreville Agreement of 11 January 2013 and set out the conditions of the transition in Central African Republic for a return to constitutional order. In this regard, she wishes to reiterate her strong condemnation of the takeover by Seleka and unconstitutional change of government that remains unacceptable.
The High Representative calls on the transitional authorities and on all the forces of the country to work together to restore the rule of law and redress the socio-economic situation faced by the Central African Republic. In this critical phase, it is essential to place the country's interests above all other considerations.
The European Union will remain very vigilant as regards the respect of the Libreville Agreement and will monitor very closely the progress made in the implementation of the provisions of the roadmap for a return to constitutional order."