Sudan: Handover of 14 soldiers in Darfur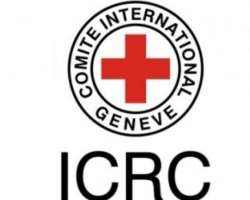 Sudan: Handover of 14 soldiers in Darfur
GENEVA, Switzerland, April 15, 2013/African Press Organization (APO)/ -- Fourteen soldiers of the Sudanese Armed Forces were released today by the Sudan Liberation Army-Minni Minnawi (SLA-MM) in Darfur, Sudan. The International Committee of the Red Cross (ICRC) facilitated their handover to the Sudanese authorities.
"The Sudanese authorities and the SLA-MM asked us to assist in the transfer in our capacity as a neutral intermediary," said Mustapha Ben Messaoud, head of the ICRC sub-delegation in Nyala, who lead the team of the ICRC delegates that accompanied the released soldiers as they were taken by helicopter to Nyala, where they were handed over to the Sudanese authorities.
"We stand ready to provide logistical support of this kind for any similar operation in the future, should parties to the conflict ask us to do so," said Mr Mustapha.
The ICRC has frequently served as a neutral intermediary in Sudan. At the end of March it facilitated the handover of 31 civilians released by the Sudan Liberation Army-Abdul Wahid (SLA-AW) in Darfur.