NEPC Accuses NIMASA Of Withholding Statutory 10% Contribution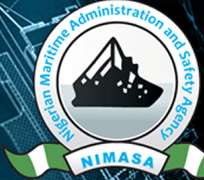 SAN FRACISCO, April 08, (THEWILL) – The Nigeria Maritime Administration and Safety Agency (NIMASA) has been accused of withholding the statutory 10 per cent contribution expected from it to the Nigeria Export Promotion Council (NEPC).
NIMASA is mandated by law to remit 10 per cent of its total resource to NEPC to enable it function effectively.
Chairman, NEPC Board, Mrs. Grace Clark, stated this on Monday while speaking during the opening ceremony of the Board/Management retreat held in Uyo, Akwa Ibom state.
Clark, who noted that the non-remittances of the fund has stifled the growth of the council in the past few years, said "The major constraint is our funding; right now we are not receiving all our funding that are due to us. NIMASA is supposed to be contributing 10 per cent of its resources to NEPC and we have not received it and have restraint us greatly.''
She said the driving force behind the objectives of the board is to upgrade the non-export sector noting that such cannot be done without adequate funding'
According to Clark, inadequate funding is a major constraint facing the council as she stressed that if the trend is not addressed, it could constitute an obstacle in the realisation of the council's objectives of promoting non- oil export in the country.
She observed that as an agency struggling to be part of the transformation agenda of the present administration, there was the need for adequate funding to enable it meet its objectives.
She said the Council needs a lot of fund to provide logistics and technical support to manufacturers on how to promote their products so as to compete favourably in a global market.
She stated that the essence of the retreat is to synergise the management team and the board relationship to be able to move forward.