SECRETARY-GENERAL CALLS FOR RAPID RESTORATION OF CONSTITUTIONAL ORDER IN CENTRAL AFRICAN REPUBLIC, SAYS UN DETERMINED TO HELP FIND DURABLE SOLUTION TO CRISIS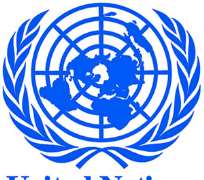 NEW YORK, April 4, 2013/African Press Organization (APO)/ -- Following is UN Secretary-General Ban Ki moon's message to the Economic Community of Central African States (ECCAS) extraordinary summit on the Central African Republic in N'djaména, Chad, 3 April:
I would like to commend you for your collective engagement and determination to establish peace, security and stability in the Central African Republic which led to the signing of the Libreville peace accords on 11 January 2013. Despite all your collective efforts, the situation continued however to deteriorate resulting in the seizure of power by the Séléka coalition on 24 March.
Following the seizure of power, I immediately condemned the unconstitutional change in Government in the CAR, and I call for the rapid restoration of constitutional order. In that context, the Libreville Agreements, which you helped to negotiate, remain the appropriate framework for sustainable peace and stability in the Central African Republic.
I note, with concern, the consequences of insecurity and the aggravation of a humanitarian situation that is already precarious across the country, particularly in Bangui. I urge the authorities to ensure the restoration of security in the Central African Republic. I would like to emphasize that impunity will not be tolerated and those responsible for the human rights violations should be held accountable for their actions.
I am extremely concerned by reports of grave violations of human rights, looting and pillaging, targeted attacks, rape, recruitment and the use of child soldiers in violation of international norms. It is unacceptable that today, children who had been separated from armed groups and reintegrated and reunified with their families, would again be recruited by leaders of rebel groups. The looting of public and private buildings, including the offices and residences of United Nations personnel, does not promote international cooperation.
I am also concerned about the humanitarian situation. The difficulties in accessing humanitarian assistance and distributing seeds contribute to food insecurity that could lead to severe malnutrition in the months to come.
I would like to reassure you of the willingness and determination of the United Nations to work together with the Economic Community of Central African States, and other partners in the international community, in search for durable solutions to the present crisis.