FG Mulls Concession of Abuja, Lagos Stadia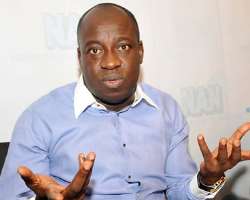 MINISTER OF SPORTS, MALLAM BOLAJI ABDULLAHI
SAN FRANCISCO, April 03, (THEWILL) – The Federal Government may have concluded arrangements to concession the national stadia in Abuja and Lagos to private operators in order to make them functional and effective since it had become obvious that the government could no longer fund their maintenance.
Minister of Sports, Mallam Bolaji Abdullahi, disclosed this, Wednesday, while speaking with journalists after briefing the Federal Executive Council (FEC) on the activities of his ministry.
Abdullahi, who said the final details of the concession agreement is being worked out by the Infrastructure Concession Regulatory Commission (ICRC), also disclosed that the stadia in Enugu, Bauchi, Kaduna and Ibadan are expected to be taken over by the respective State Governments to facilitate their upliftment.

The minister explained that President Goodluck Jonathan has approved the request of Enugu State Government to take over the stadium in the state while Bauchi's request was being considered.
According to Abdullahi, out of the 42 Sports Federation in the country, the Federal Government has decided to concentrate on the funding of six , which include football, boxing, wrestling, athletics, shooting, and weightlifting.
"Other Sports Federations would continue to work but we are not going to fund all the Federations since it is not feasible, though we are still going to give support and they all have equal opportunities to compete for government attention and recognition," Abdullah said.
He added that the Federations are now able to conduct their affairs including conducting elections in a more open and transparent manner.
He disclosed that President Jonathan has approved the appointment of an Olympics Director for the National Sports Commission to effectively monitor and manage Nigeria's performance in international games.